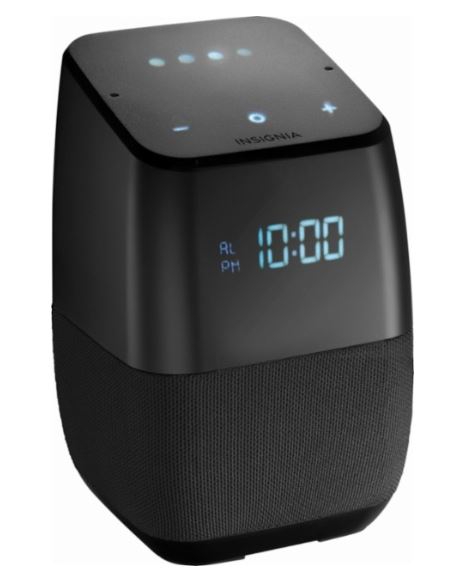 InsigniaVoice Smart Bluetooth Speaker and Alarm Clock 80% Off Regular Price
Don't miss your chance to score this InsigniaVoice Smart Bluetooth Speaker and Alarm Clock with Google Assistant for 80% off the regular price. My husband's alarm clock was on the blink, so the kids got him this alarm clock this year for Father's Day. It is the best! Not only does my husband use it as an alarm clock but he uses it for listening to music, checking the weather, setting a timer and much more. The best part is everything is done hands-free! If you are looking for a great alarm clock or a fun, interactive device for your home let me highly suggest this one. You can't go wrong at this price either as it is the lowest price ever!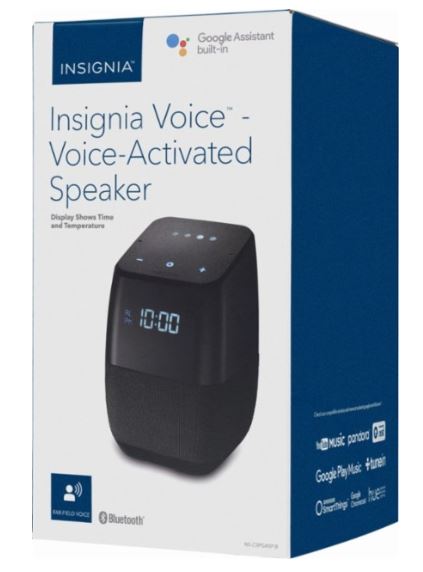 Find your favorite songs with the simple sound of your voice with this Insignia voice-activated wireless speaker. Wi-Fi and Bluetooth connectivity let you pair with compatible devices for more enjoyment, and Google Assistant is included to answer questions or search the internet. This Insignia voice-activated wireless speaker features a compact footprint and brilliant display.
InsigniaVoice Smart Speaker and Alarm Clock Features: 
Multiroom compatible speaker plays music in multiple rooms at once.
Wireless streaming lets you access all the music you love in one place. Enjoy your music library, radio stations and online services.
Simple setup just put your Insignia wireless speaker in any room where you want music and connect it to your home Wi-Fi network. With the touch of a few buttons, you're ready to enjoy multiroom music.
More ways to connect with the music you love via Bluetooth and Wi-Fi capability for pairing wireless devices.
Built-in Google Assistant lets you search the internet or set your schedule with just the sound of your voice.
Clock Display the speaker features a digital LED clock display and has a built-in alarm clock.
Get your InsigniaVoice Smart Bluetooth Speaker and Alarm Clock here while it is at this low price!