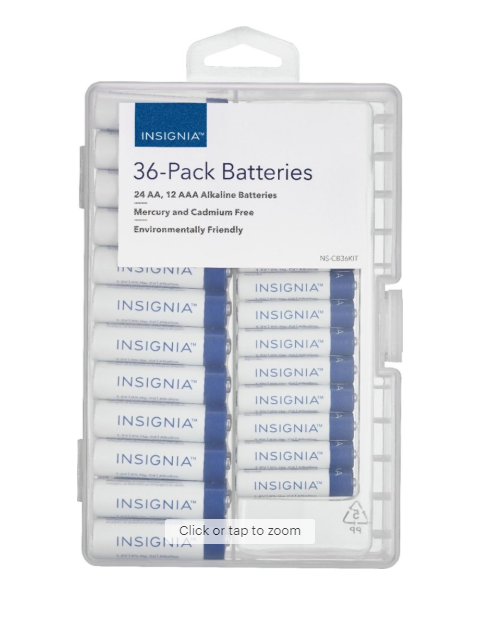 Insignia Batteries AA /AAA (36-Pack) $7.99 (Reg. Price $13.99)
Here is a stock up price on Insignia batteries at Best Buy! Get Insignia AA/AAA batteries (36 pack) for ONLY $7.99 (reg. $13.99) + FREE store pick up or free shipping on orders $35 or more! These Insignia batteries are a favorite name brand at our house as the price can't be beaten and the quality is excellent too.
These Insignia batteries come highly rated. With bulk alkaline batteries in the drawer, you don't have to run to the store every time you get a new device or battery-powered toy. These Insignia batteries are the right size to power many small toys, gadgets and remote controls.
Insignia Batteries Description:
Alkaline batteries supply reliable power to a wide variety of household electronics.
Environmentally friendly Cadmium and mercury free.
36-pack provides a steady supply for your household electronics.
Get your Insignia – AA/AAA Batteries (36-Pack) HERE while they are at this super low price!