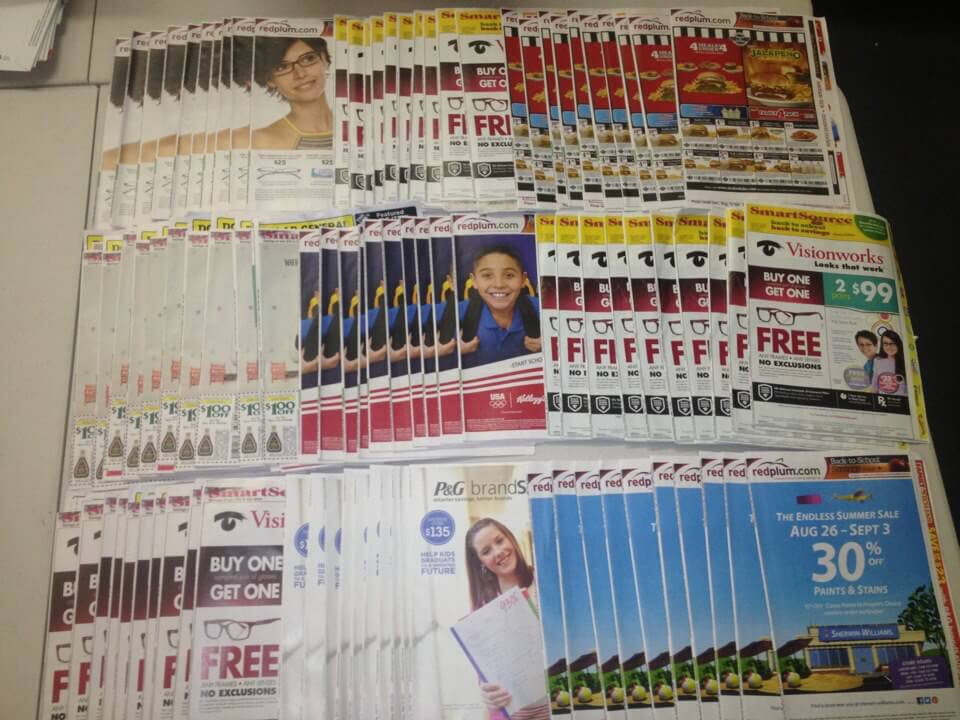 Wow, here is an awesome deal that Insert Insanity is running right now! This is the perfect package for someone who is just starting to coupon or if your area doesn't get the high value coupons this deal would also be perfect for you. Or if you just need more coupons or if your area is like mine and recently stopped including the Smart Source insert this deal is for you as well.
Insert Insanity is selling a Big Daddy Stockpile Pack, a total of 90 coupon inserts! You will receive 10 inserts from each week in August and will pay only $49.99 for this package. But this deal gets better, you will also receive a $10 credit to Wiz Clipz. With this $10 credit you can purchase 60 coupons for FREE!
Here is what you will receive:
August 5
(10) Smart Source
(10) Red Plum
August 12
(10) Smart Source
(10) Red Plum
August 19
(10) Smart Source
(10) Red Plum
August 26
(10) Smart Source
(10) Red Plum
(10) P & G
Total inserts: 90 + a $10.00 credit to Wiz Clipz all for only $49.99!
Stop and think about this for a minute, if you would have bought 10 newspapers each week in August at $1.75 each (the amount a paper costs in my area), you would have spent $70. The only problem for me, is that I would have spent $70 and not received any Smart Source inserts. So for my $70 I would have received only 50 coupon inserts and still not had most of the good coupons. Can you see why purchasing this Big Daddy makes total sense?
Now, I can hear some of you saying that this is just to many inserts for you. Well, consider splitting this pack with a friend or family member and you will still both save way, way more then you spent on these inserts.
Shipping is included in the $49.99 price. So what are you waiting for? Hurry, get your order in and start saving money with all these great coupons.