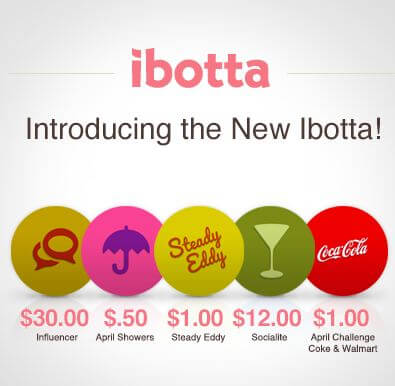 If you are already an Ibotta fan, here is reason to love them even more. The new Ibotta launches today with even more ways for you to earn money. Be sure to download or update your Ibotta app now so you can start earning more cash back.
Ibotta has now added Bonuses which allow you to earn extra cash. You can find these bonuses in the Main Menu of the app. These inculde things like the $1.00 Steady Eddy where you will earn $1 when you redeem at least one offer every week for 4 weeks.
And if you are new to Ibotta, here is a really good deal. The $2 Newbie Bonus will get you $2 when you redeem 2 offers within 2 weeks of sign up.
Another great new earning opportunity is the Store Extras where you can earn money back at select retailers.