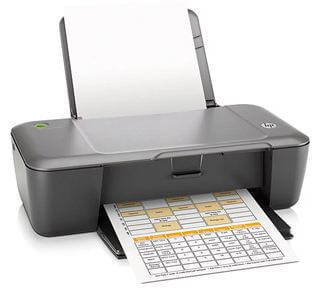 Walmart.com has this HP Deskjet 1000 Printer priced at only $28! This printer comes with the USB cable so you will be able to start printing right away.
This would be the perfect coupon printer. You would only need to print a few coupons and you have it paid off. I have a printer very similar to this one that I take with me when I am gone from home for more than a few days. Yes, that is right I take a printer with me on vacation. But there have been many times I have been able to print coupons and other offers and saved our family money while on vacation. My trusty little printer has paid itself off many times over.
Head over here to purchase this HP Deskjet 100 Printer.
Thanks, Cori's Coupon Corner!