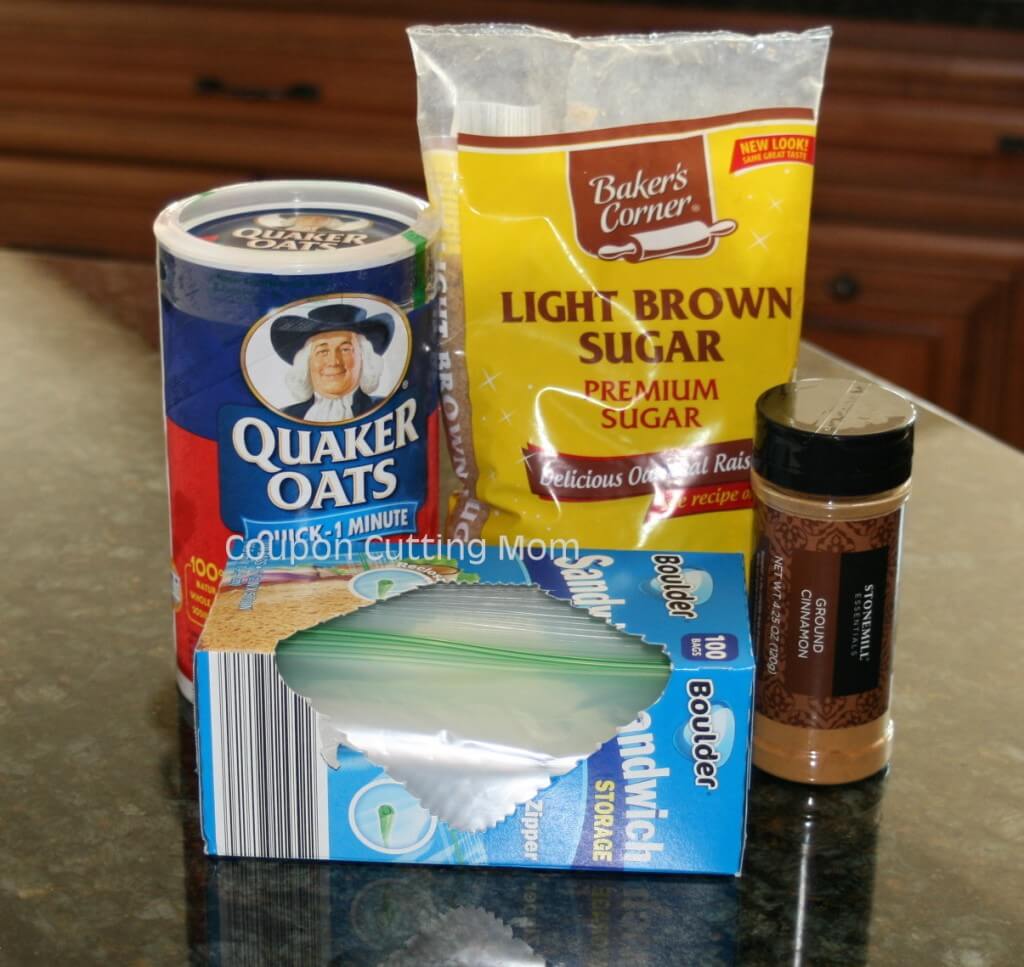 With the start of school right around the corner, my daughter has been begging me to buy her instant oatmeal packs again. She loves oatmeal on school mornings because it is easy to make and also filling.
I had always bought her the Quaker Instant Oatmeal at the grocery store, but as I was browsing Pinterest recently, I came across recipes to make you own instant oatmeal packs. It just so happens that I have a bunch of instant oatmeal in the freezer from a really good deal, that was just waiting to be used.
How to make you own Instant Oatmeal Packs
I used ziploc type bags and in each bag I put 1/2 cup instant oatmeal, 2 T brown sugar and 1/8 tsp cinnamon and zip the bag up!
Add 3/4 cup hot water per packet, when ready to eat. You could also add dried fruit as mix-ins.
There you have it your own instant oatmeal. And to think, I was spending lots of extra money to buy the packets at the store.