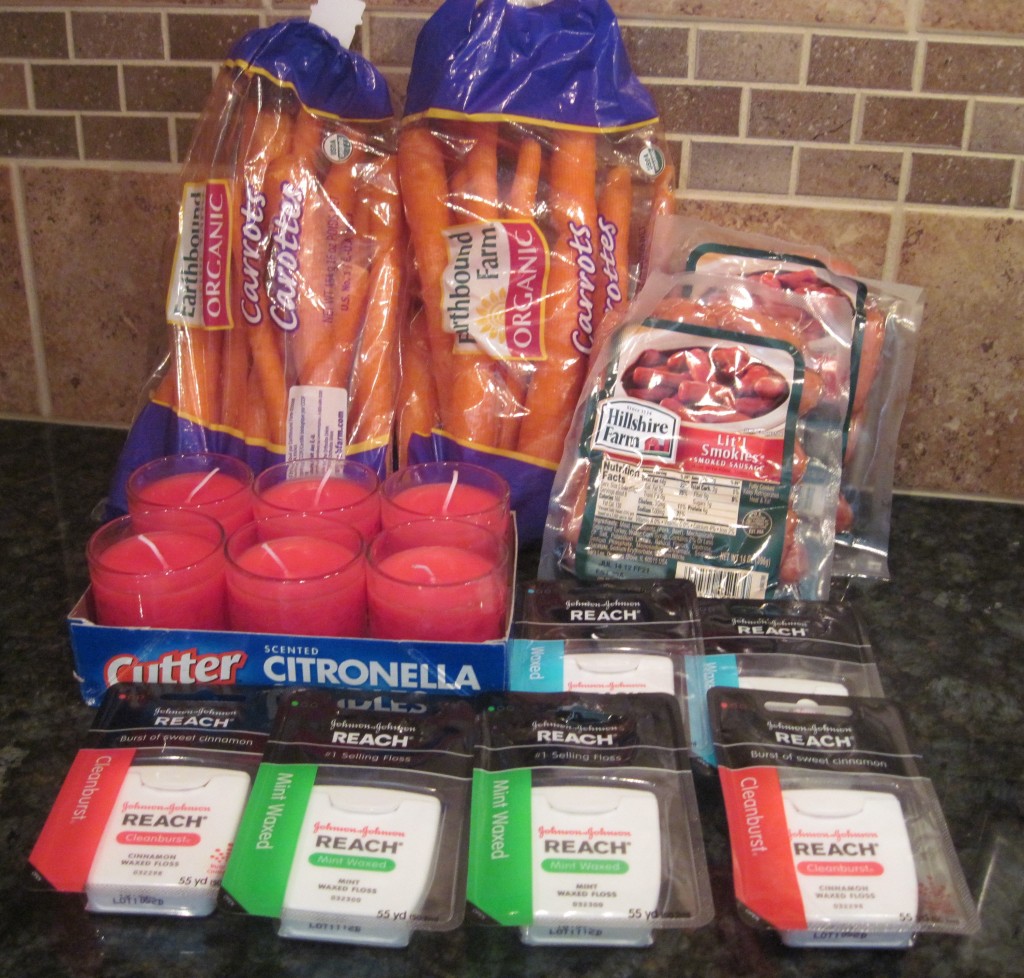 These items are from my Walmart shopping trip and have a shelf price of $21.84. After coupons my total was $0.00!  I love Walmarts overage!
I needed Lit'l Smokies for a recipe I'm planning to make for a small party this evening. It just happened that I got past a Walmart today and I had 2 $5 Earthbound Farm coupons, so here is what I did the get the Smokies free.
Walmart sells small bags of Earthbound Farm carrots for $1.12 and I had $5 coupons. I purchased 2 bags of carrots and used both coupons. The carrots only came to $2.24 total but here is the part I love, Walmart gives you the full coupon amount meaning I had $7.76 to go towards other purchases. Both packs of the Smokies cost $7.96 total, so the $7.76 from the carrots covered all but $0.20. I also received a small overage on the candles which brought my total to $0.00
Head here to see the Cutter deal.
The Reach Floss is priced at $0.97 and by using $1/1 Reach coupons from the 3/4 RP you will score FREE floss.