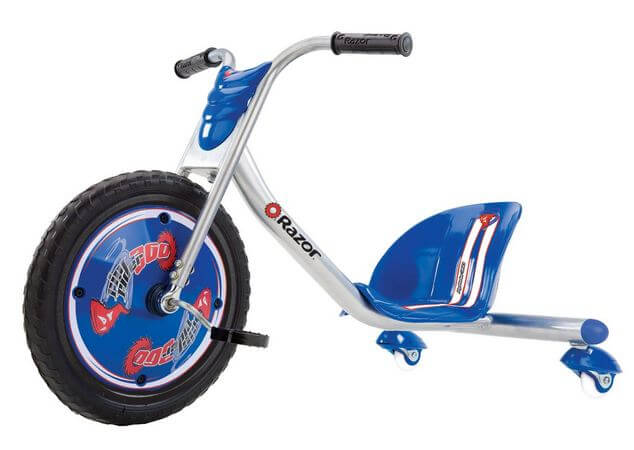 Amazon is offering the Razor RipRider 360 Caster Trike for only $49.00. Shipping is free! This is one amazing deal that will save you 59% off the original price of $119.99. From reading the reviews on this toy, it looks to be geared towards kids ages 5 – 10 years old. If you are like me I always struggle with what gifts to get my kids now that they are older. This trike looks like it would be a total blast.
Dual inclined casters allow resistance-free drifting and spinning action
New freewheel systems for incredible coasting speeds
Hi-Impact, front heel with flat-free tire
Double crown fork design
The Razor RipRider 360 Caster Trike gets a 4.7 out of 5 star rating. Check out these reviews:
My son (7 years old) and his friends are having so much fun with this toy! You will not regret this purchase!
My daughter loves her Rip Rider and so do all the other kids in the neighborhood
Awesome product! All the neighborhood kids want to ride it. Very satisfied with our purchase. Sure to be a hit for weeks to come!
This was the favorite gift at my sons 5 year old party. It was worth every penny, as every kid at the party road and played with it for hours.
Hurry over to Amazon and get your Razor RipRider 360 Caster Trike while it is at this low price.