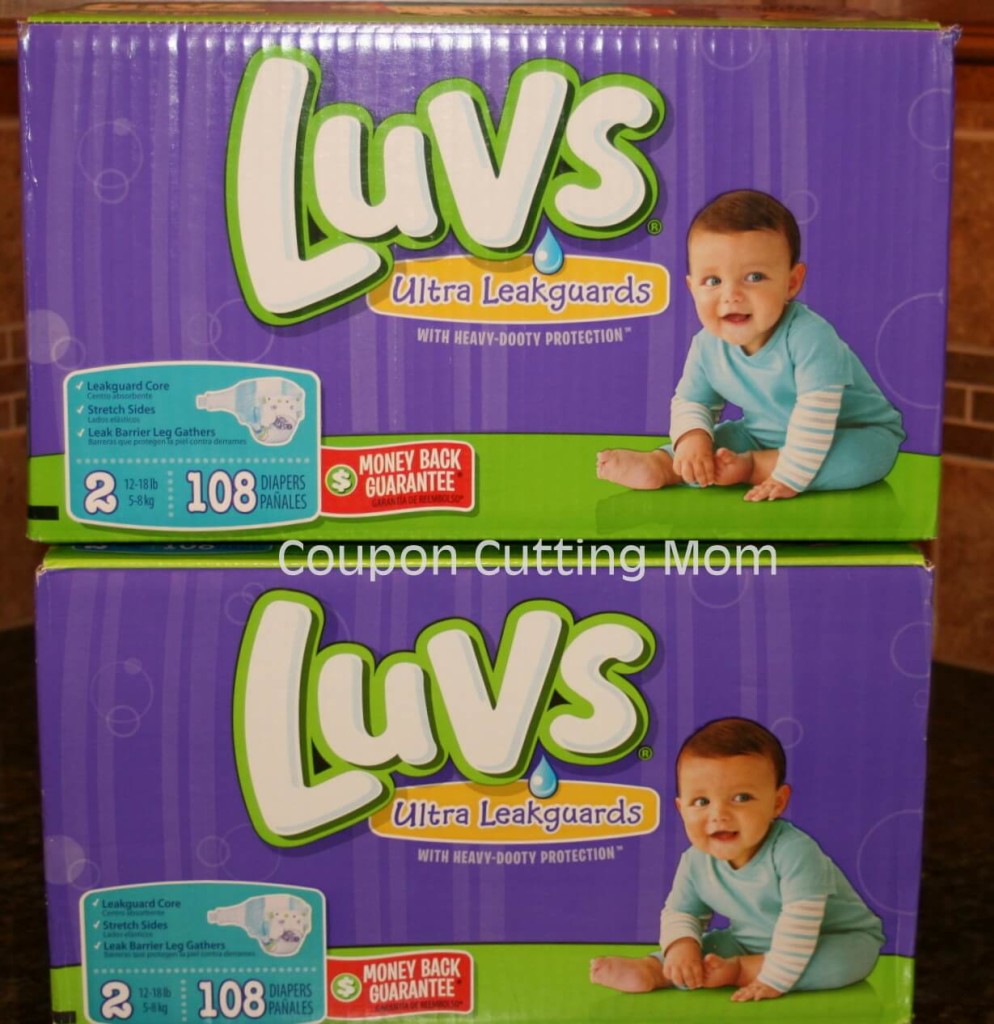 It seems deals on diapers tend to be kind of rare lately. And since I'm going to be having a new little niece or nephew this summer, I have been keeping my eyes peeled for the best diaper deals around. I want my sister to have a stockpile of diapers when the little one arrives and not have to pay full price for diapers.
Kmart is offering a great Luvs deal this week. Luvs are part of the Spend $30 on select P&G products, Get a $10 catalina. The price per diaper comes to only $0.07 each and at that is what I consider a stock up deal.
On the front of this weeks flyer, Kmart advertised, "Our Gift To You: Free Extra Points". If you are a Shop Your Way Rewards member you will want to sign in to your account and see what your deal is as it varies from member to member. My offer was Free $5 in points when I spend $20 or more. The following deal is based on this offer. Here is the deal that is good through February 2:
Buy 2 Luvs boxes $16.99 each
Use $1/1 Luvs coupon from the 1/27 PG
Use $1.50/1 Luvs coupon from the 12/30 PG
Shop Your Way Rewards members $1 coupons will double to $2 when you purchase $25 or more. So my $1/1 coupon doubled to $2!
Pay $30.48
Receive $10 catalina
Receive $5 in Shop Your Way Rewards
Final price only $7.74 per box or $0.07 a diaper!