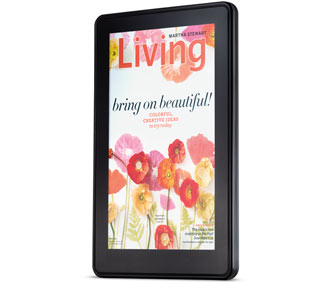 Wow, here is an amazing deal on the Kindle Fire. Amazon is offering a certified refurbished Kindle Fire for only $139! If you have been in the market for a Kindle this is an amazing price. The Kindle Fire sells for $199 and the refurbished one normally sells for $169.
I have the Fire and love it, you will not be disappointed in it. I love that there are so many free books to download and Amazon also offers a free app to download every day as well.
This deal is only good today, so hurry over and snag yours before they are all gone. The last time this deal was available they were sold out by lunchtime, so don't wait to long to place your order.