I was provided with complimentary products to facilitate this post. Regardless, all opinions expressed are still 100% my own. #sponsored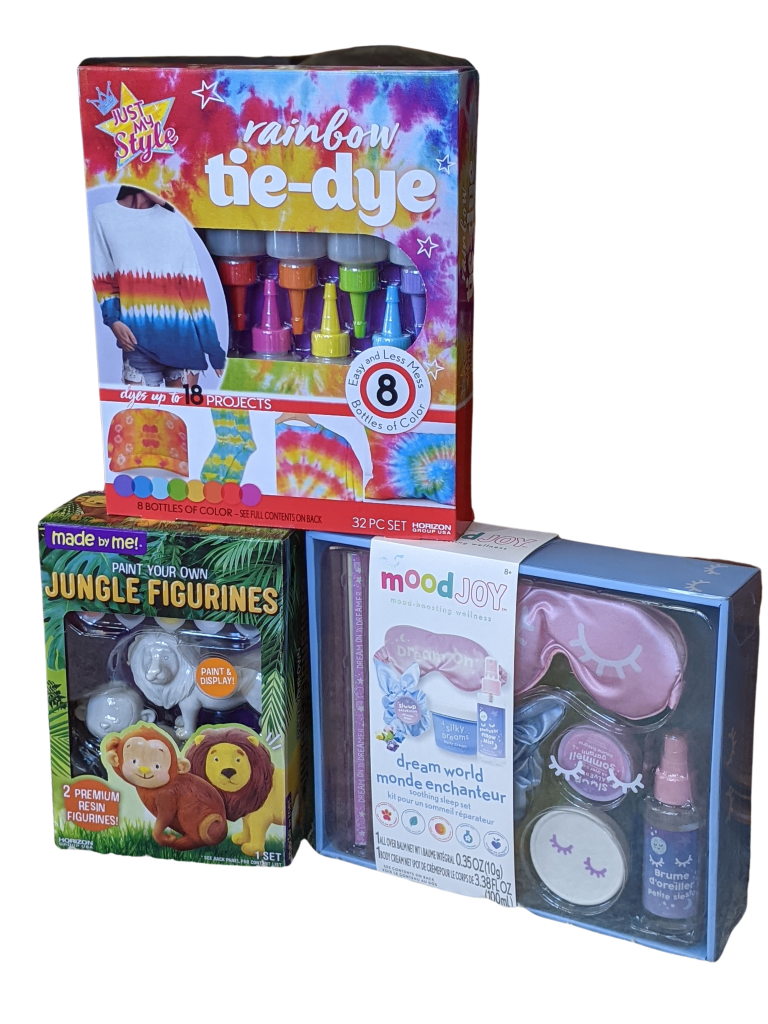 Horizon Group USA Provides Creative Fun and Sweet Dreams With These Kits
With the start of school comes needing to get back into earlier bedtimes for my kids. Thanks to this Just My Style MoodJoy Dream World Soothing Sleep Set from Horizon Group USA, my daughter has sweet dreams even with an earlier bedtime! This lovely wellness kit comes with everything you need to create a calming nighttime ritual and harness the power of a good night's sleep. This kit comes packed in a cute box and includes – a plush eye mask, pillow mist, a scrunchie, body cream, all-over balm, and glow-in-dark origami stars.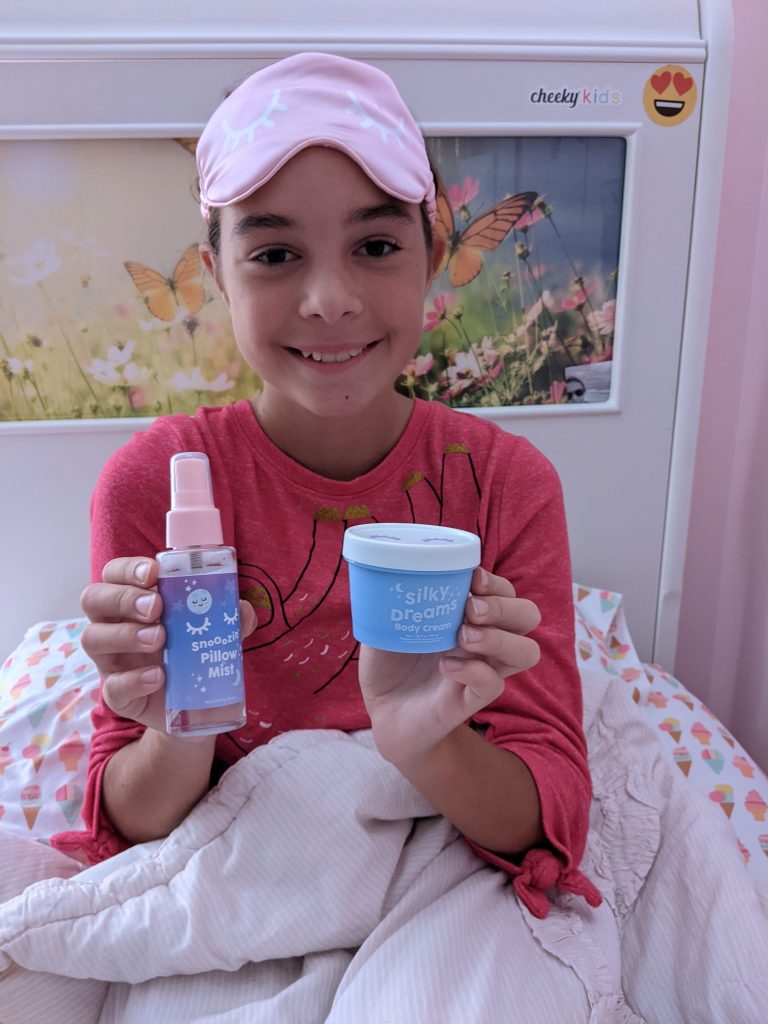 My daughter especially loves the pretty pink silky eye mask as it is double-sided- one side says dream on, and the other side is a picture of eyelashes. The Sleep Salveation All Over Balm makes one skin feel amazing! The pillow spray is lavender-scented, and the body cream is a perfect way to deeply nourish your skin while winding down for a good night of sleep. All the products in this sleep set are vegan-friendly and are free from parabens, phthalates, and harsh chemicals. If you want to help any tween or teen in your life get their beauty sleep, this MoodJoy Dream Set would be the perfect gift! You can purchase this set HERE.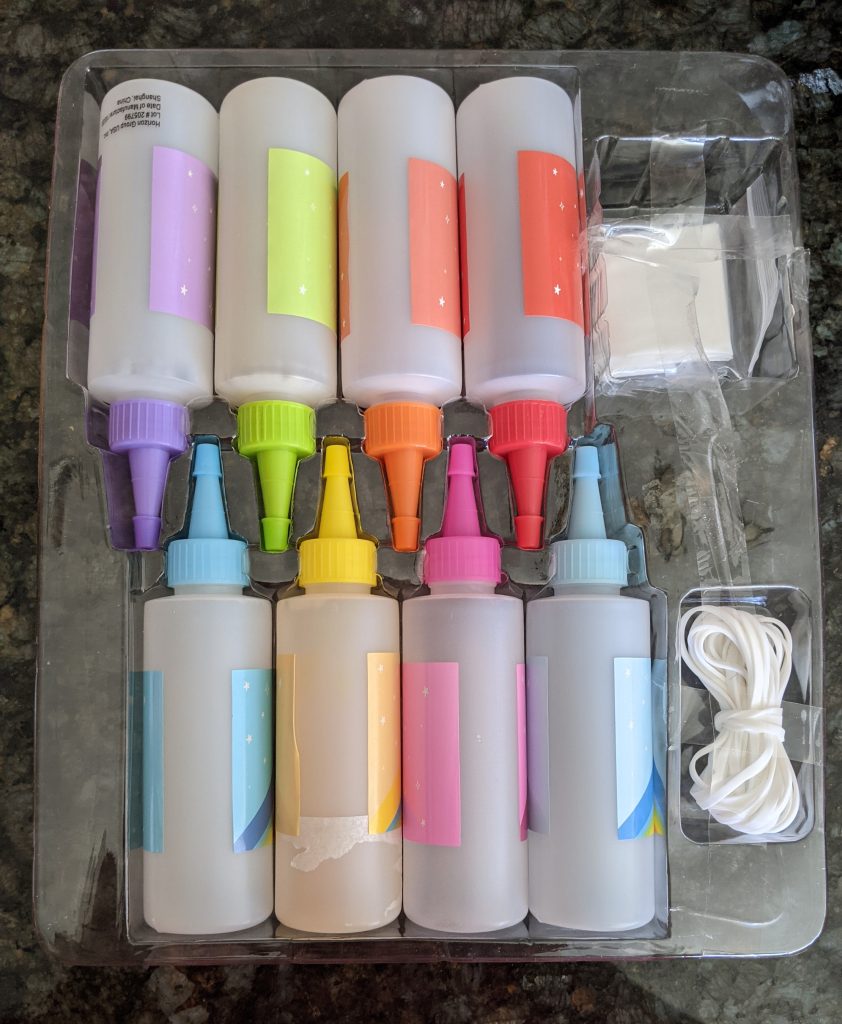 Just My Style Rainbow Tie-Dye is a big hit with my kids. They got this set out for the first time when one of their friends was over, and they had great fun creating tie-dyed shirts. Now they are begging to tye dye sweatshirts, socks, pillowcases, and more. This Rainbow Tie-Dye set comes complete with everything you need to dye up to 18 projects! The kit includes eight vibrant dyes in easy-to-use bottles, rubber bands, protective gloves, and instructions. You will need to supply the teeshirts or other fabric items to dye.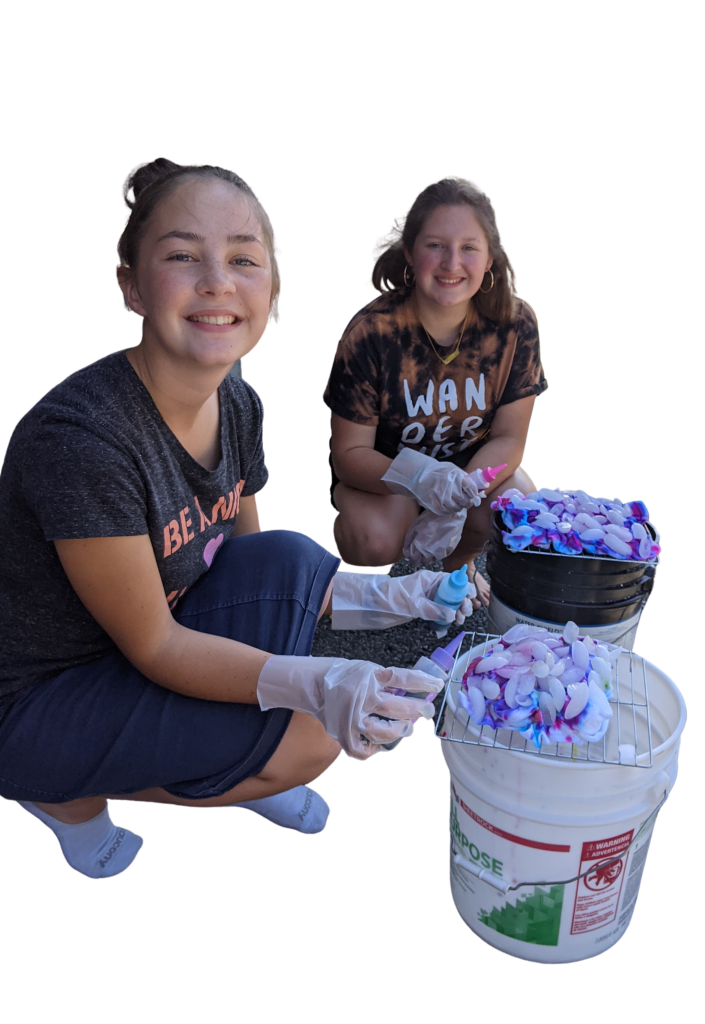 We purchased white tees at a local craft store to try our hand at tie-dying. Then all the kids needed to do was add water to the included bottles, and the dye was ready to use. This project was relatively mess-free, thanks to the included gloves. From rainbow swirls to sweet stripes and stylish sunbursts, follow the fully illustrated instructions to learn how to personalize your clothing with tons of to-dye-for projects! My kids picked the Cool Crumples method for their shirts and were very happy with the end results. Tie-dying is the perfect outdoor craft project that will turn plain-looking fabric into vividly colored works of art. Get your Rainbow Tie-Dye kit HERE.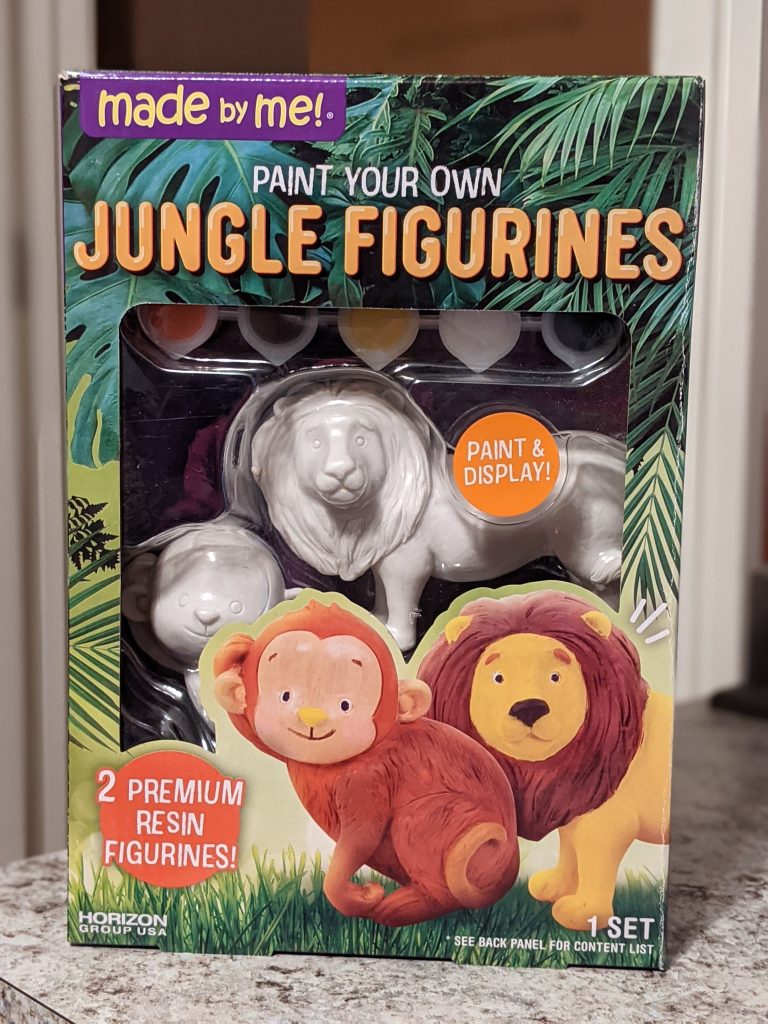 With the Made By Me Jungle Set from Horizon Group USA, your kids can take a walk on the wild side and unleash their inner roar as they paint their own Jungle Figurines. This set comes complete with two premium resin figurines (a monkey and a lion) that are ready to paint, five paint colors, and a paintbrush. These figurines are approximately 3.5″x10″. You can spark your kids' interest in painting when you introduce them to this adorable set. This set is also the perfect way to discover color mixing and strengthen fine motor skills. After the figurines are painted, they are ideal for inspiring storytelling or transforming any space into a wild jungle world! Find the Paint Your Own Jungle Figurines kit HERE.