Honeywell Touchscreen Programmable Thermostat – 52% Off Regular Price 
Head over to Amazon where you can score this Honeywell Touchscreen Programmable Thermostat for just $39.99 (reg. price $82.95). Prime members get FREE TWO-day shipping. If you are not a Prime member be sure to get your FREE 30-Day Amazon Prime trial HERE.
The Honeywell 7-Day Touch Screen Thermostat – Easy Touchscreen programming for each day of the week. Compatible with Single Stage Heating and Cooling, Multistage Heating and Cooling, Heating Only, Cooling Only: Furnace (Warm Air), Central Air Conditioning, Heat Pump without Auxiliary Heat, Heat Pump with Auxiliary Heat, Hot Water, Steam or Gravity, 750 Millivolt, and Gas Fireplaces. Armchair programming allows the user to program the thermostat from his or her sofa or chair, Vacation and Temporary Hold, Large, backlit display shows room temperature, set temperature, and current time all at once.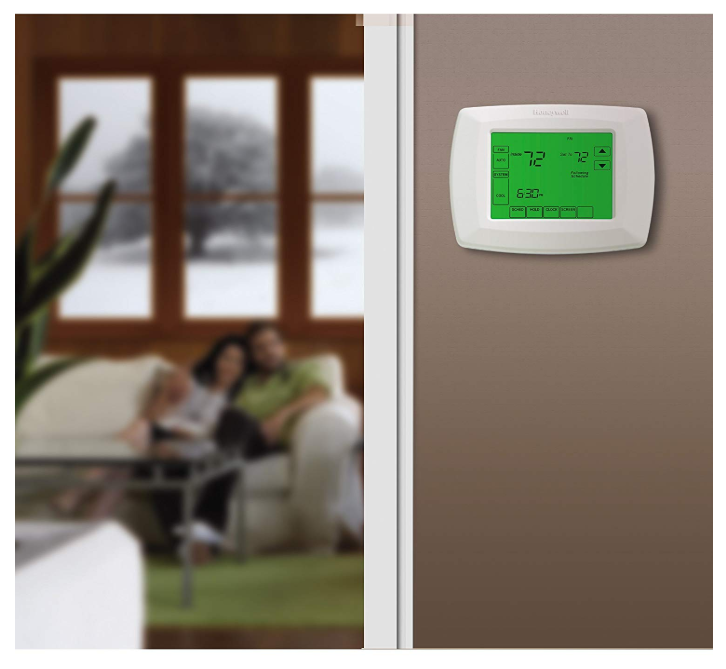 Product Features:
Universal Application – works with conventional and heat pump systems up to 2H/2C, it's one thermostat for nearly every application
Program is retained in memory in the event of a power outage Includes change reminders for filters and low batteries
Separate programming for each day of the week – 4 periods per day. To avoid possible compressor damage, do not use auto changeover if the outside temperature drops below 50°F (10°C).
Maximum comfort – Smart Response technology learns the amount of time a system needs to reach the desired temperature and adjusts accordingly
Precise temperature control of +/-1 Degree for consistent comfort

Get your Honeywell Touchscreen Programmable Thermostat today while it is at this low price. Please double check the price before purchasing as prices can change quickly on Amazon.