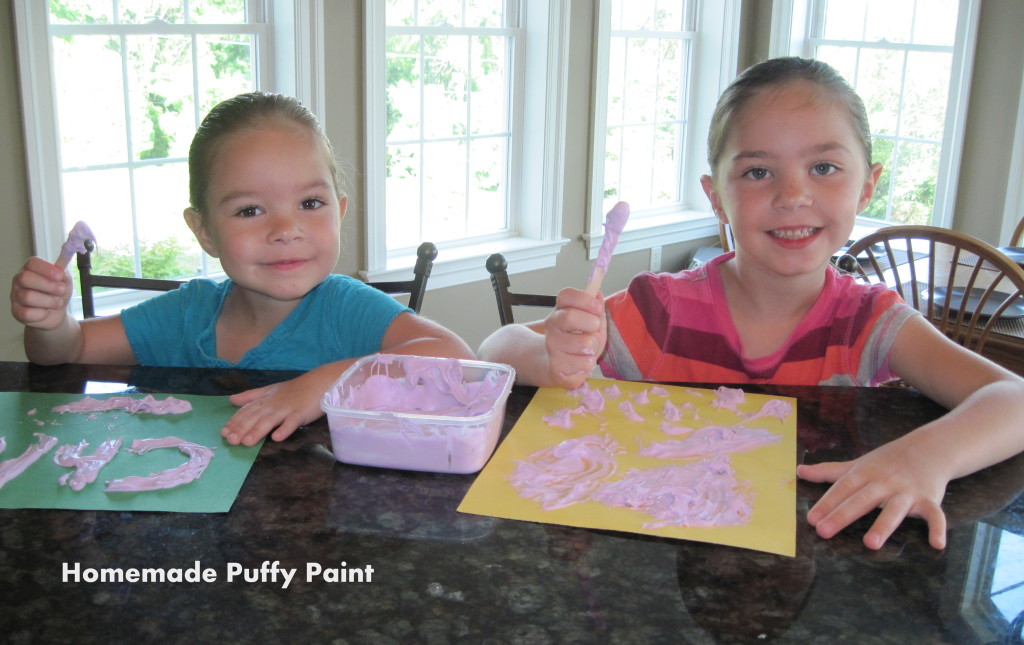 If your kids love to paint, they will love this Homemade Puffy Paint that we made for our Frugal Fun Family activity today. This paint can be mixed up very quickly and uses common ingredients likely found in your home.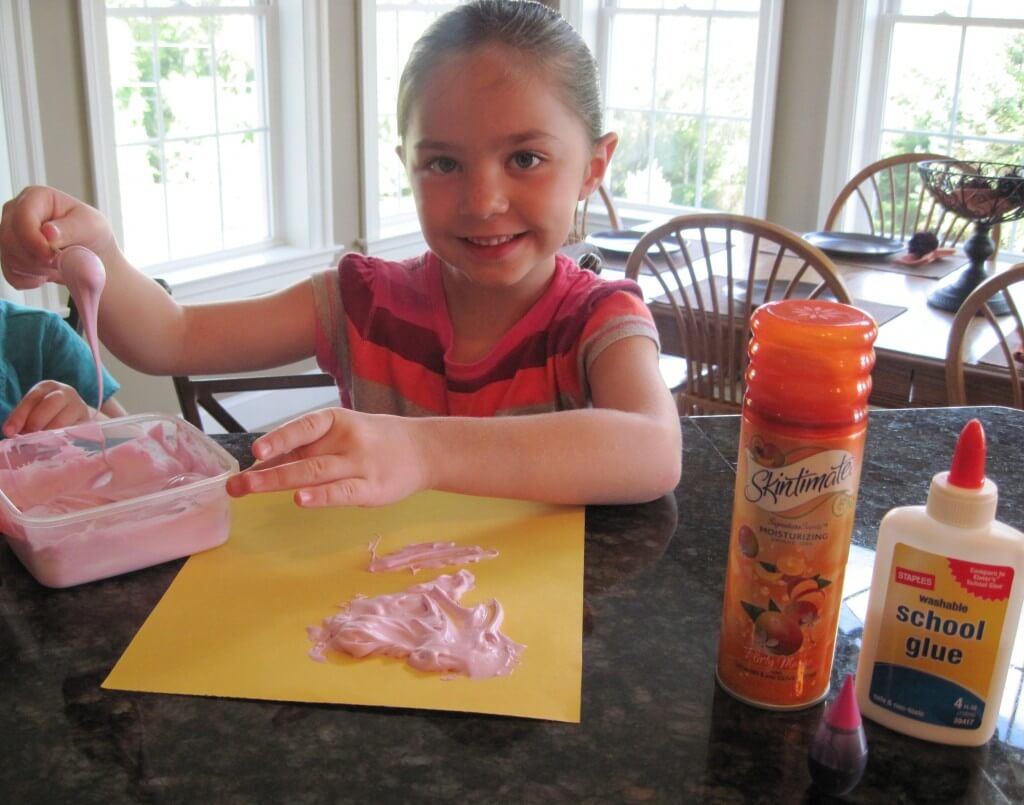 How to make Homemade Puffy Paint
Mix equal parts of Elmer's glue or similar and shaving cream in a container. Add drops of food coloring until desired color is achieved. Mix thoroughly with a plastic spoon or craft stick. Your puffy paint is ready to use.
I would suggest using construction or card stock type paper to paint this mixture onto. We usually use craft sticks to paint this mixture on the paper. You could also try using your fingers or old paint brushes.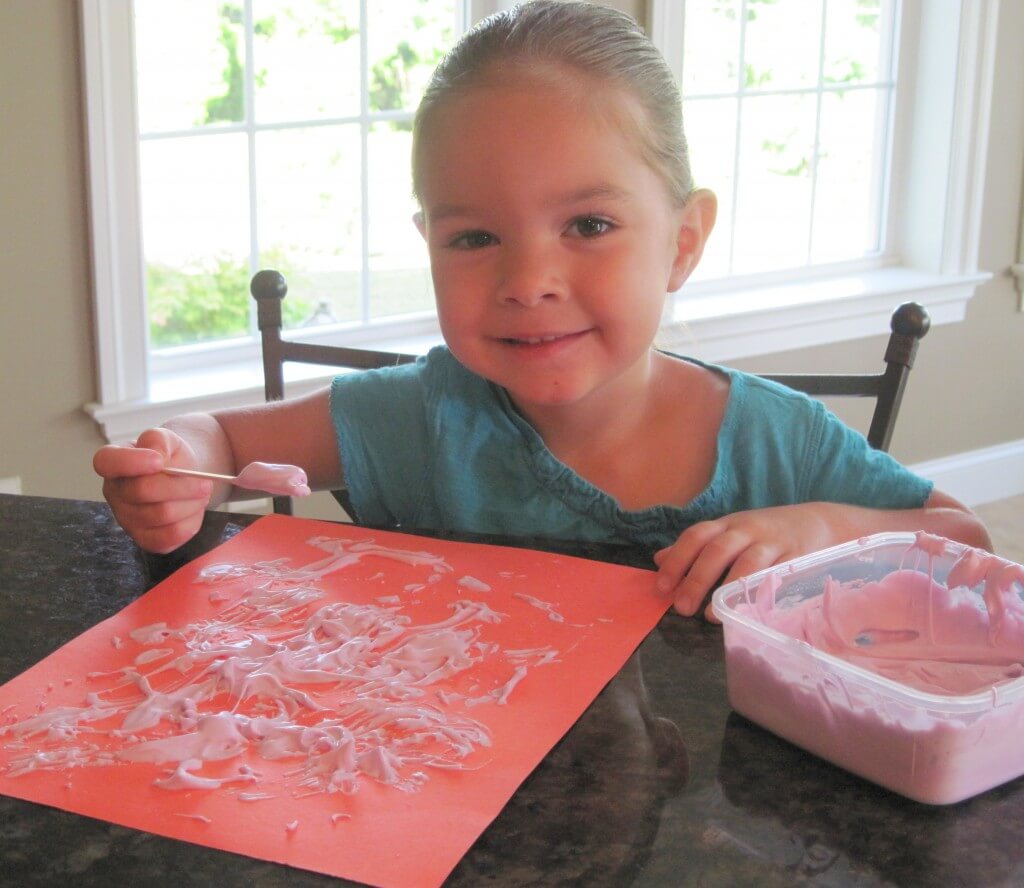 After painting is finished let dry for a few hours. When totally dried you will still have a puffy raised up design. My kids love writing their names or mounding this paint on the paper and then shaping it into a heart design or even a flower. No matter how they use it, your kids will be entertained with this homemade fluffy paint.