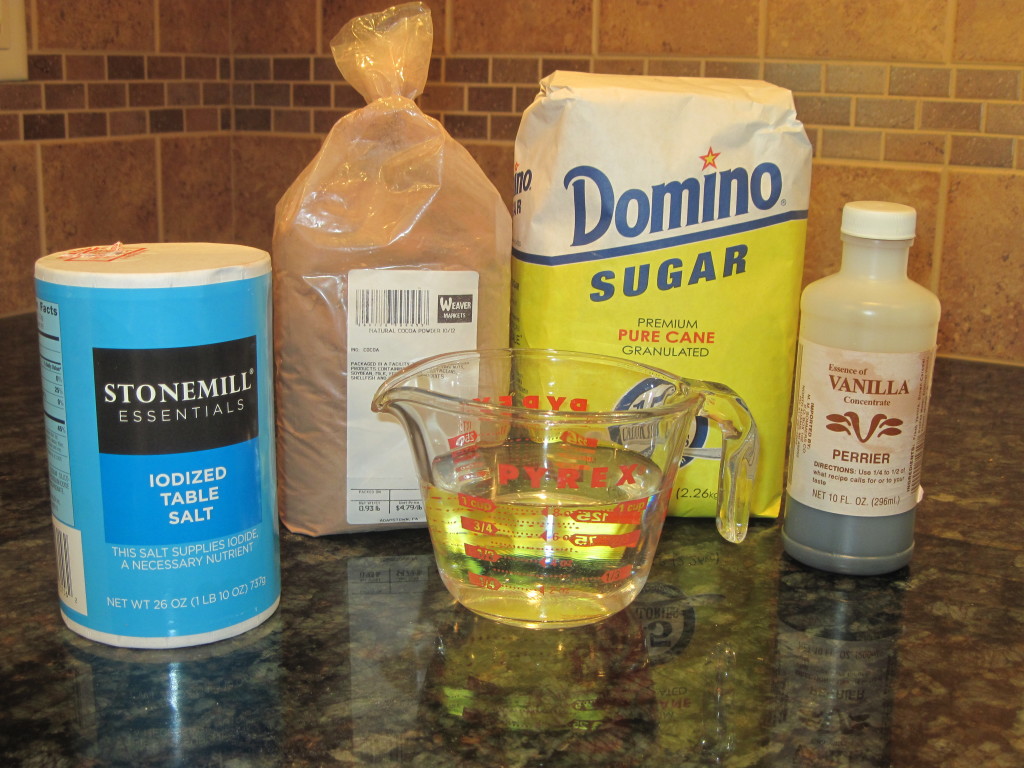 This morning my daughter asked for chocolate milk and since the chocolate syrup bottle was empty, I decided to try making my own Chocolate Syrup.
I found a Chocolate Syrup recipe in the Dining On A Dime Cookbook. It required only 5 ingredients and was super easy to mix up. My house smelled like Hershey Chocolate world while the mixture was cooking.

Homemade Chocolate Syrup
Ingredients
½ cup cocoa, packed
1 cup water
2 cups sugar
⅛ tsp salt
¼ tsp vanilla
Instructions
Mix cocoa and water in saucepan.
Heat and stir to dissolve the cocoa.
Add the sugar and stir to dissolve.
Boil 3 minutes.
Add the salt and the vanilla.
Pour into a jar or container.
Store covered in the refrigerator.
Keeps for several months.
Makes 2 cups.
As soon as I had the syrup finished, my daughter downed a glass of chocolate milk which she said was delicious.
After the syrup cooled, I poured it into a plastic squeeze top bottle to make it easy to use.