Today, we made a homemade bubble maker for our frugal family fun day. This bubble maker is a great activity that you can create with just a few things that you probably already have on hand.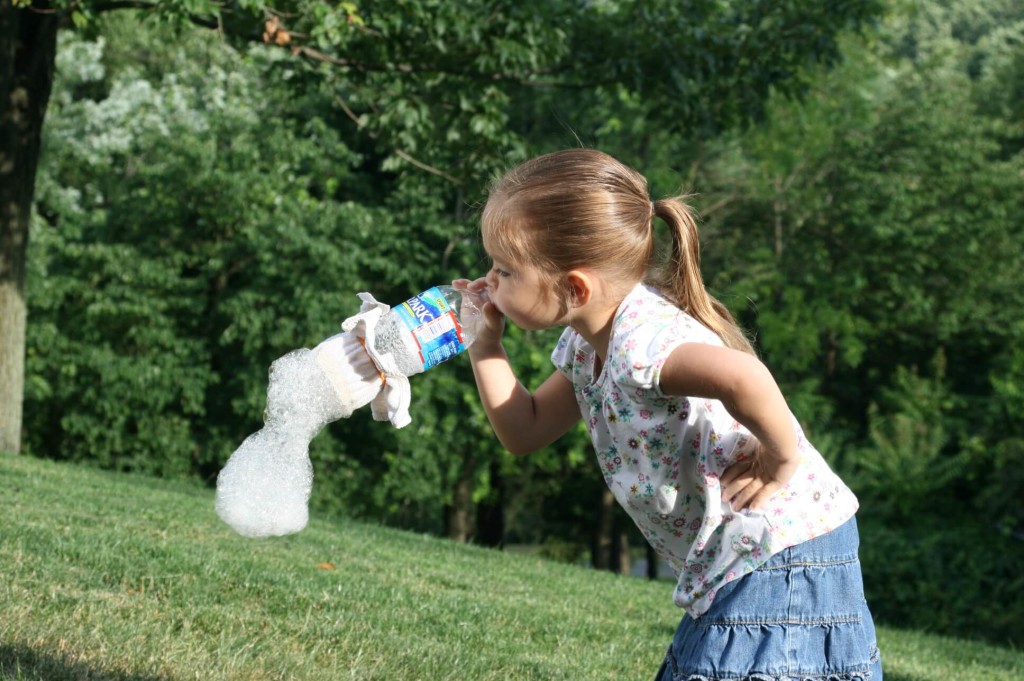 How To Make A Homemade Bubble Maker
To make a homemade bubble maker take an empty plastic water bottle and cut the bottom off. Then use a piece terry cloth fabric (we used a baby washcloth) and fasten it with a rubber band around the bottom of the bottle.
That is it; your homemade bubble maker is complete. Now pour 1/4 cup of dishwashing liquid and a 1/8 cup water into a small container and gently mix. These amounts can be varied to get the results you want.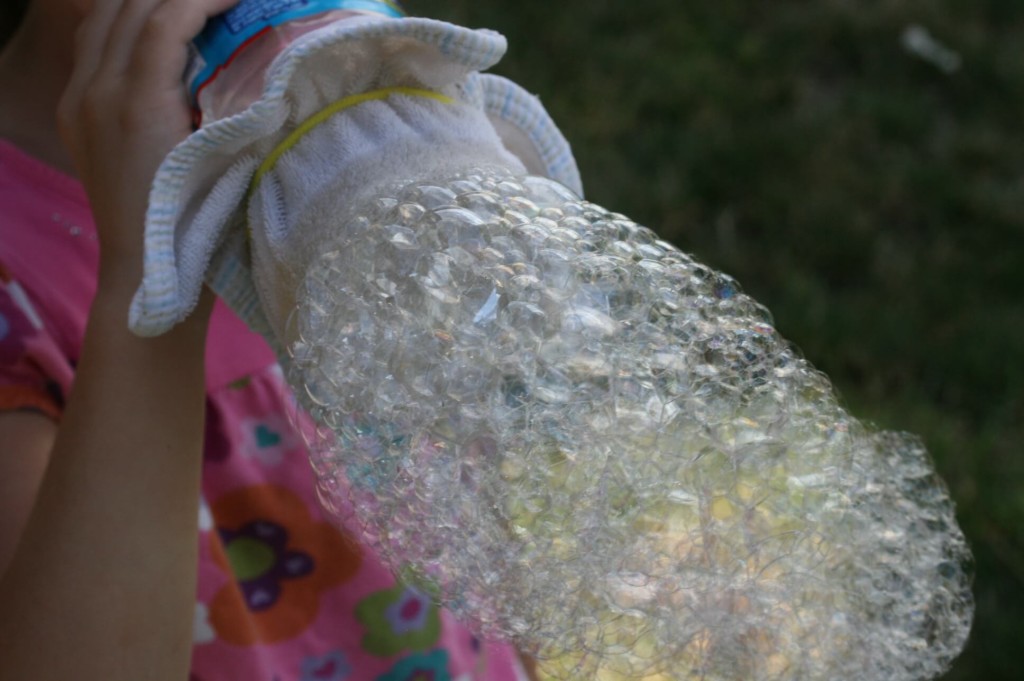 After you have dipped the end of the bottle into the soap solution, blow into the mouth of the bottle. You can create a long snake of bubbles by blowing with a slow, gentle stream of air. Huge warning, make sure you warn your kids not to inhale, or they will get a mouthful of bubbles!!
The kids had great fun seeing how long they could get their bubble snake before it would break off. The child in most adults will have to try this out as well just to see how long they can get their snake, not that I'm talking from experience or anything.