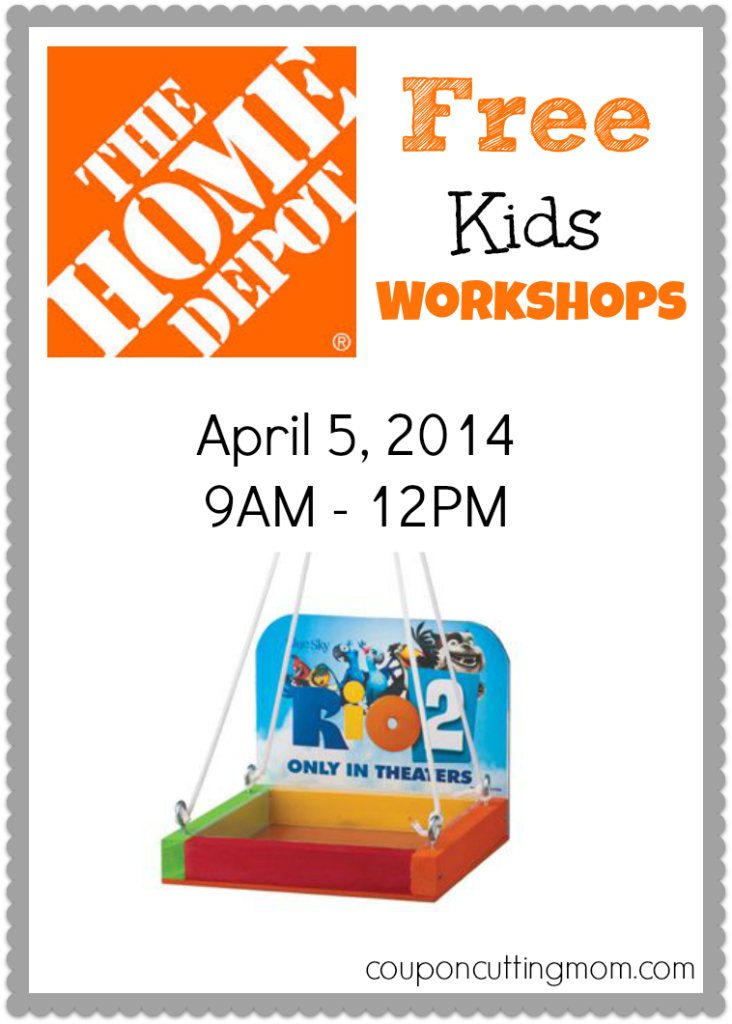 Build a Rio 2 BirdBath at the FREE Home Depot Kids Workshop
Build a Rio 2 Birdbath Birdfeeder eat the next Home Depot Kids Workshop. This workshop will be held April 5, 2014 from 9 AM – 12 PM and are geared towards children ages 5 – 12 years old.
All kids get to keep their craft, receive a FREE certificate of achievement, a Workshop Apron, and a commemorative pin.
Register here for the Home Depot Rio 2 Birdbath Kids Workshop.