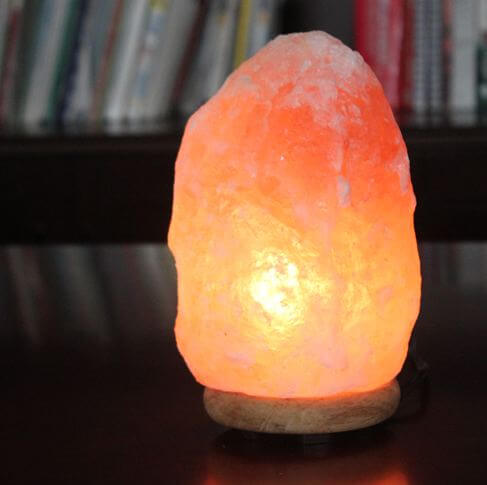 This Himalayan Salt Lamp is on sale today for only $17.99 (reg. $34.99). Shipping is free.
Let the Himalayan salt lamp shine relaxing light into your room while naturally purifying the air. It is made from 100% natural Himalayan crystal salt and stands on a beautiful neem wood base. The salt crystal works as an air purifier by emitting negative ions into the air, diluting odors and removing allergens such as smoke and pet dander.
The included bulb emits a warm glow that makes it perfect as a night light. Each lamp is hand carved, making each lamp unique in both size and shape. Use the dimmer switch to adjust the lighting to a level that suits your mood.
Features Include:
100% natural Himalayan Crystal salt.
Hand-carved natural salt crystal from the Himalayan mountains
Works as an air purifier by emitting negative ions into the air and light therapy to reduce stress and increase energy
Clears the air naturally of allergens and odors such as smoke, pet dander, and pollens
Emits a soft and comforting amber glow to help you relax
Very easy to clean-simply wipe the surface with a damp cloth and dry it
Each lamp is individually handcrafted and unique
Sits on a beautiful wooden neem base
Clean with a damped cloth
Dimensions and weight vary slightly because each salt crystal is uniquely natural
Get the Himalayan Salt Lamp here. This sale is good 9/4 only.