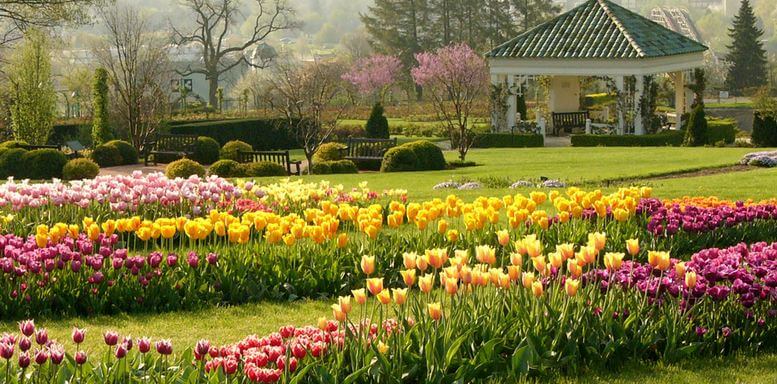 Hershey Gardens Free Admission
Readers local to Hershey, PA here is a freebie for you. On April 26, Hershey Gardens will have a FREE Community Day. This means all visitors will get Hershey Gardens Free Admission on 4/26 from 9 AM – 5 PM.
Hershey Gardens opened in 1937 with Milton Hershey's request to "create a nice garden of roses." More than 75 years later, the 3 1/2 acre rose garden has blossomed into 23 acres of botanical beauty providing visitors with unique experiences and enriching opportunities.
Overlooking the town of Hershey, Hershey Gardens features a breathtaking assortment of flowers and shrubs, a stately collection of rare, signature trees, and various programs designed to delight visitors of all ages.
Indulge your senses in the color and variety of our brilliant seasonal displays and explore themed gardens, including our charming hands-on Children's Garden. In the summer, walk among hundreds of fluttering butterflies in the outdoor Butterfly House.
Plan your Hershey Gardens free admission visit here.