Can you believe it is that time of year again? The time of year where the lazy summer days are over and the kids head back to school.
This year kids can head back to school in style with Gutzy Gear. What is Gutzy Gear you ask? That was my question too the first time I heard of them. Gutzy Gear is a great, new way for kids to customize their backback, duffel, messenger bag, and more!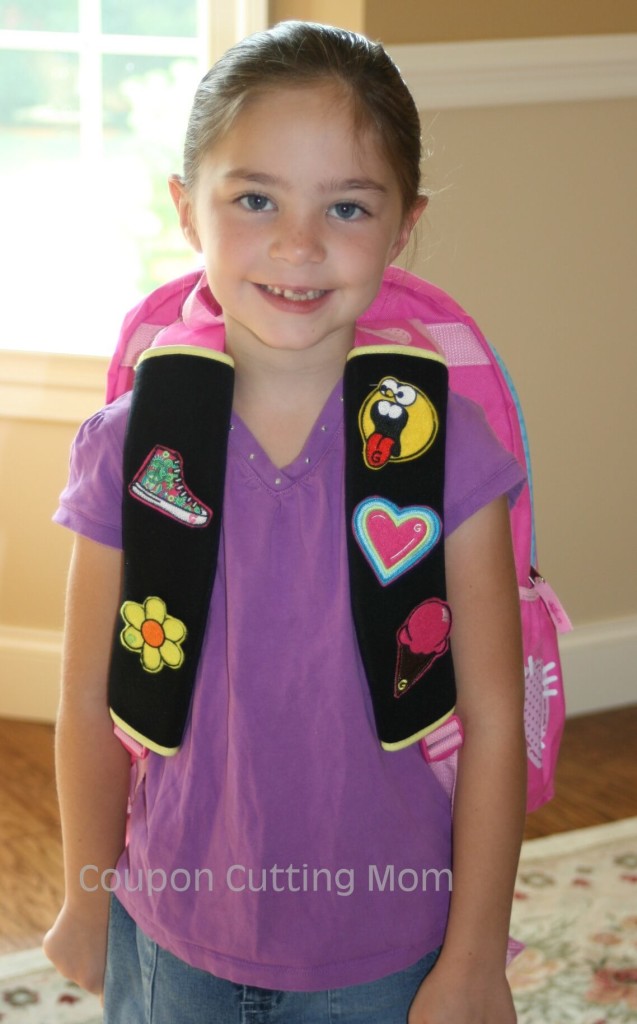 My 6 year old daughter was so excited when she found out we were receiving a box from Gutzy Gear to review. The box included Gutzy Gear for her to host a back to school party and send her friends home with their own Gutzy items.
The Gutzy Gear starter kit includes 2 backpack strap covers and 1 Gutzy patch. These strap covers go over you backpack straps and fasten securely with velcro. The patches, known as Gutzies, have velcro on the back of them and they are then attached to the strap covers.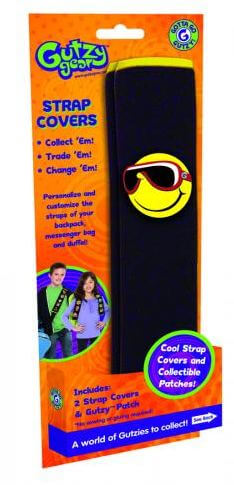 At first I wondered if the Gutzies would stick to the strap cover that well or if they would come loose and fall off. Let me assure this is a well designed item, as the Gutzies stick very tightly. You have to give them a hard tug to remove them, so no worrying that your kid may loose their Gutzies.
Each Gutzy series includes 56 Gutzies. At this point they two series out, and more Gutzies are being introduced constantly. After you have your starter kit, you can buy more Gutzies patches to customize your straps. They come two Gutzies in a package and can be bought at Walmart, Toys R Us and Kmart to name a few stores. If you want to find stores in your local that sell Gutzy Gear, just head over here and enter your zip code.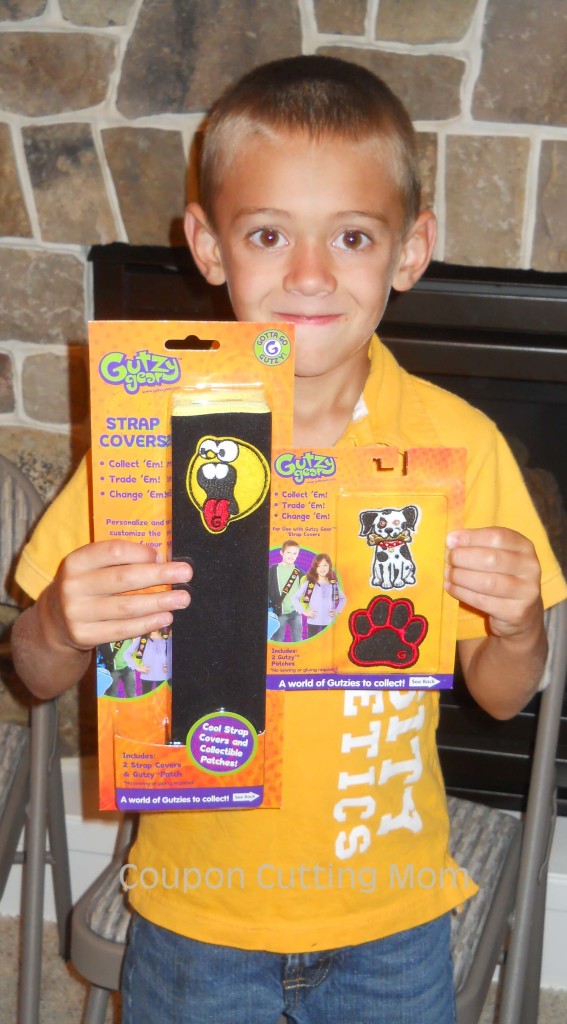 Now the cool part about the Gutzies, is that since they are removable your kids can have fun swapping and trading them with other friends who also have Gutzies. My daughter is already begging me to buy her more Gutzies so she has plenty to trade with kids at school.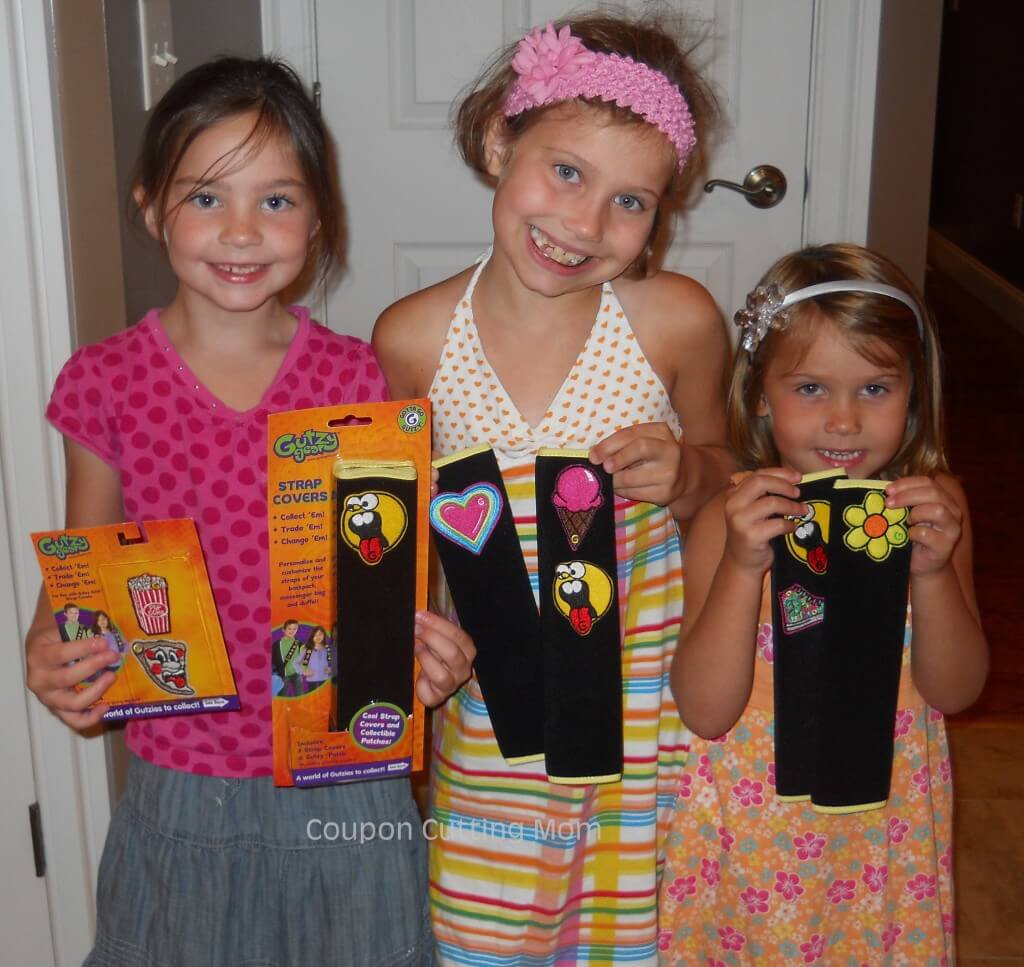 Thanks, Gutzy Gear for not only sending Gutzy products for our back to school party but also some fun games for the kids to play. The party attendees had fun playing Pin the Gutzy on the Backpack and Gutzy Domino. Of course all the kids who came to the party were super excited to get to take a starter kit plus a pack of Gutzies home. Now my daughter and all her friends can head to school with personalized backpacks!
Gutzy Gear is also giving a lucky Coupon Cutting Mom reader the chance to win a Gutzy Gear Starter Kit plus 4 packs of Gutzies. Enter below on the Rafflecopter form. This giveaway will end on August 18, 2012.
Coupon Cutting Mom received one or more of the products mentioned above for free for evaluation purposes. Regardless, all opinions expressed are still 100% my own.