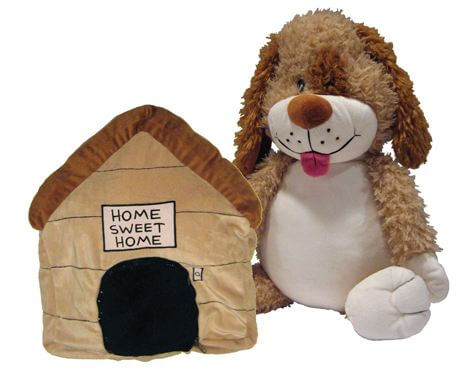 If you know of someone who would love a Happy Napper, today is the day to get them one of these cute pillows. 1SaleADay is offering the Happy Napper Play Pal – The Perfect Play Pillow for only $8.00 (reg. price $48). Shipping is free.
It's a pillow, it's a pet, it's the Happy Nappers the Perfect Play Pillow! The Happy Napper reverses from a pillow into a cuddly pet and back again. Ring your pet's doorbell, and watch your child's eyes light up as the Happy Napper's Sleepy sounds plays. Simply unzip the door of the house, pop out the loveable friend and then tuck the house away behind them. These cuddly companions are perfect for long trips, vacations, or random afternoons of fun. Your child will delight in playing with the plush pet, and then as they tire, happily rest their heads on the soft pillow. A pillow and friendly plush companion, all in one!
Get your Happy Napper here. This sale is good today only, while supplies last.