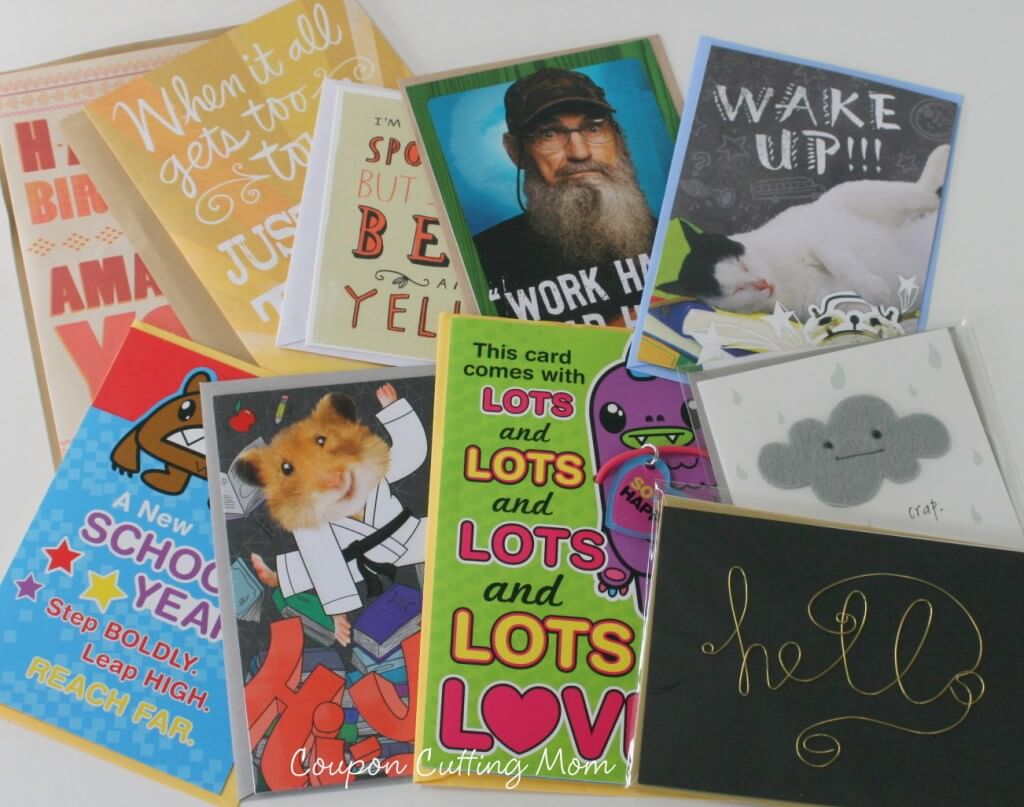 Few things compare to with the feeling of receiving an unexpected greeting card in the mail. In this day and age it is so easy send cards, messages, texts and more electronically but there is just something extra special about getting the mail and finding a card and handwritten note waiting for you.
Hallmark is excited about the Get Carded Challenge and helping you connect with loved ones in your life.
Who is someone you would like to surprise with a beautiful Hallmark card? Maybe someone from your old neighborhood, a friend, a former coworker, a grandparent, a sibling, or anyone else who holds a special place in your heart. Send them a piece of mail and let them know how much you love them, how much they mean to you, how much you miss them or whatever it is you want to say to them. If you have some greeting cards you would like to purchase head over to Hallmark.com and use code BLOG30 to receive 30% off your entire purchase.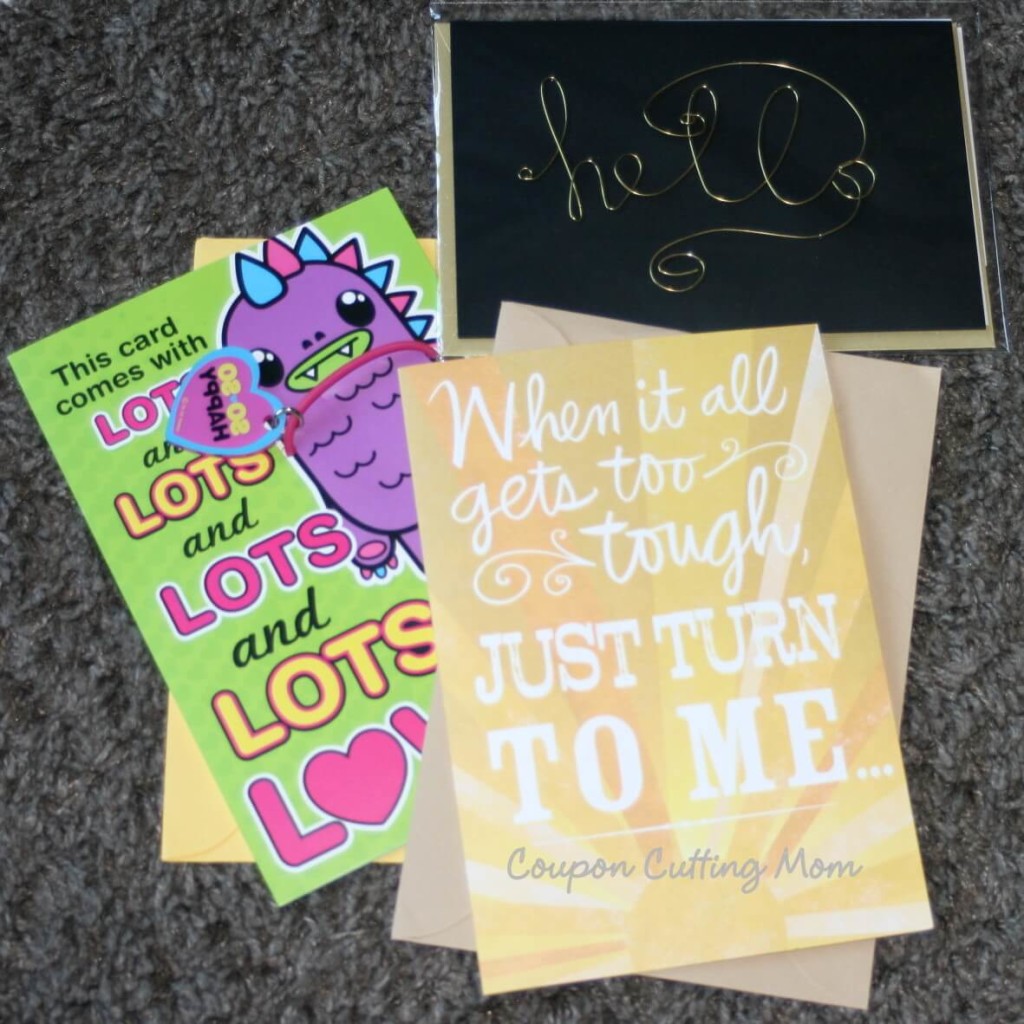 I recently received a pack of greeting cards from Hallmark as part of their Get Carded Challenge. The goal is to send 7 cards in 7 days to 7 special people in your life. I have been enjoying sending these cards out to family and loved ones. In my pack of greeting cards I received Back To School, Happy Birthday, Thinking of You and others. I couldn't help but laugh when I discovered one of the cards had a picture of Si from Duck Dynasty. Ok, I'll admit it, I think this show is pretty cool. You don't get to be the #1 show without being good, right? There were also some musical cards with some great artists and songs. It was almost like Hallmark knew my likes and sent me cards with that in mind. I hope those who receive the cards get as much of a blessing as I did from mailing them out.
Fellow bloggers, head over here and apply for this Get Carded challenge and you can also receive a pack of Hallmark greeting cards.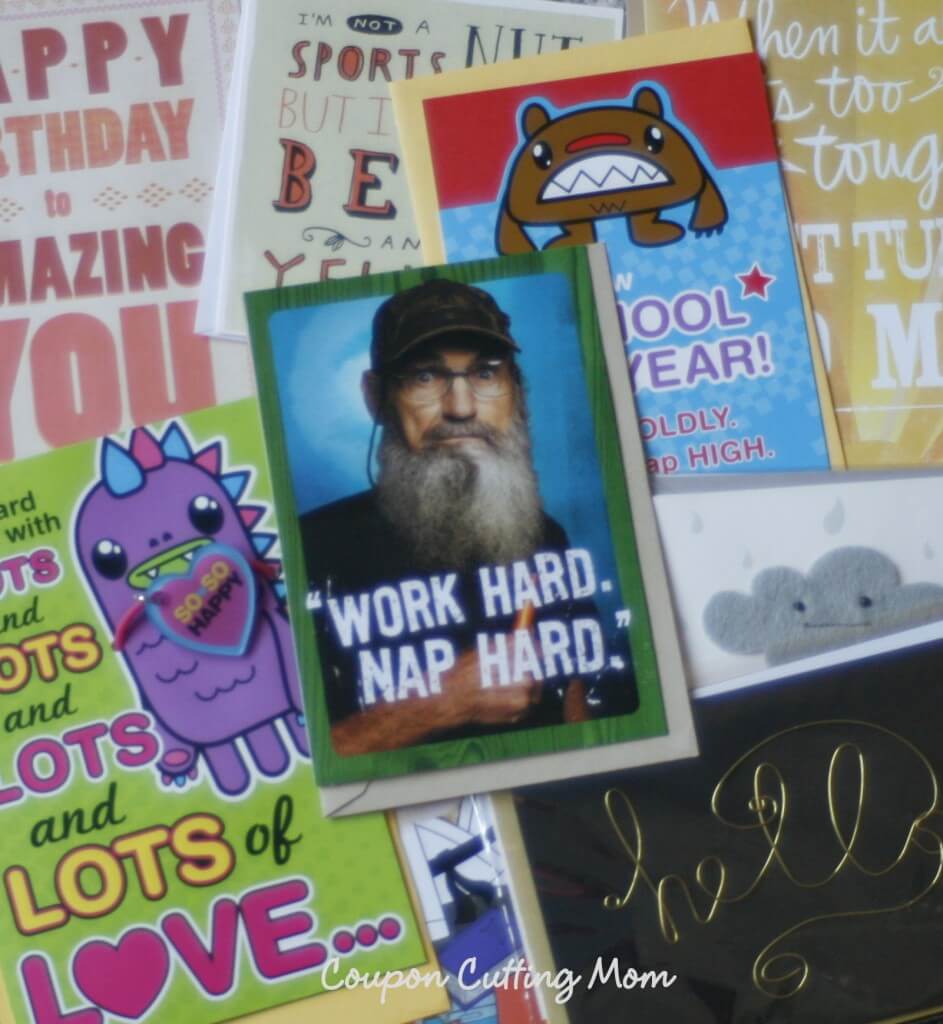 Hallmark is offering a lucky Coupon Cutting Mom reader a 10-pack of Hallmark greeting cards to be used to bless others in their life. This giveaway is open to US residents only and will end on September 4, 2013.
How do you enter to win?
On the Giveaway Tool form below, simply complete as many entries as you would like. Please note that ALL entries are validated prior to winner selection, so do make sure that you fully complete each entry.
Good Luck!
.
Coupon Cutting Mom received one or more of the products mentioned above free for evaluation purposes. Regardless, all opinions expressed are still 100% my own.