Today I'm participating in the Ultimate Blog Swap. You'll find me posting over at The Finer Things In Life about my favorite freezer meal, Chicken Croquettes, and I'm excited to welcome Emily from Relishments to Coupon Cutting Mom:
It's funny to me that I'd be paired with Coupon Cutting Mom as part of the Ultimate Blog Swap.  Although I do enjoy coupon cutting, I'm not a mom.  I do spend my days teaching teenagers so I like to think that counts for something.  Even without children demanding all of my time, I certainly appreciate a quick and simple home-cooked meal for busy weeknights.  Frittatas are one of those meals.
I love making frittatas for a number of reasons.  They're extremely flexible; you can use ingredients ranging from meat to cheese to all kinds of vegetables.  You can even put pasta in a frittata.  Frittatas are perfect for using up odd amounts of leftovers and can be scaled to fit any size pan.  As a result, they can be fairly healthy, depending on what you put in them.  Like quiches, frittatas are not just relegated to breakfast.  Frittatas make a great lunch to take to work, or dinner on a busy night.  They reheat well and hold together; I've even used slices as filling for breakfast sandwiches.
This recipe uses potatoes (one of my favorite foods!) and broccoli, both of which maintain their texture and flavor well after cooking.  Using them in a frittata is a great way to use up leftovers (if they're already cooked, just warm them up in steps 3 and 4) to create an egg dish that has more bulk and flavor than scrambled eggs.

Broccoli and Potato Frittata
Prep Time: 10 minutes, Cook Time 25 minutes Serves 4-6
vegetable oil
1 cup diced potato
1 cup fresh broccoli florets, cut into small pieces
1 green onion, thinly sliced
6 eggs
3 tablespoons milk
½ cup grated cheddar cheese
salt and pepper
1. Preheat the oven to 400°F
2. Add 1 teaspoon vegetable oil to a 10 inch, oven safe skillet over medium heat. Add the diced potato and season with salt and pepper.
3. Cook, stirring occasionally, for about 5 minutes, until the potatoes are almost cooked through.
4. Add the green onion and broccoli and stir to combine.  Cook for 5 more minutes.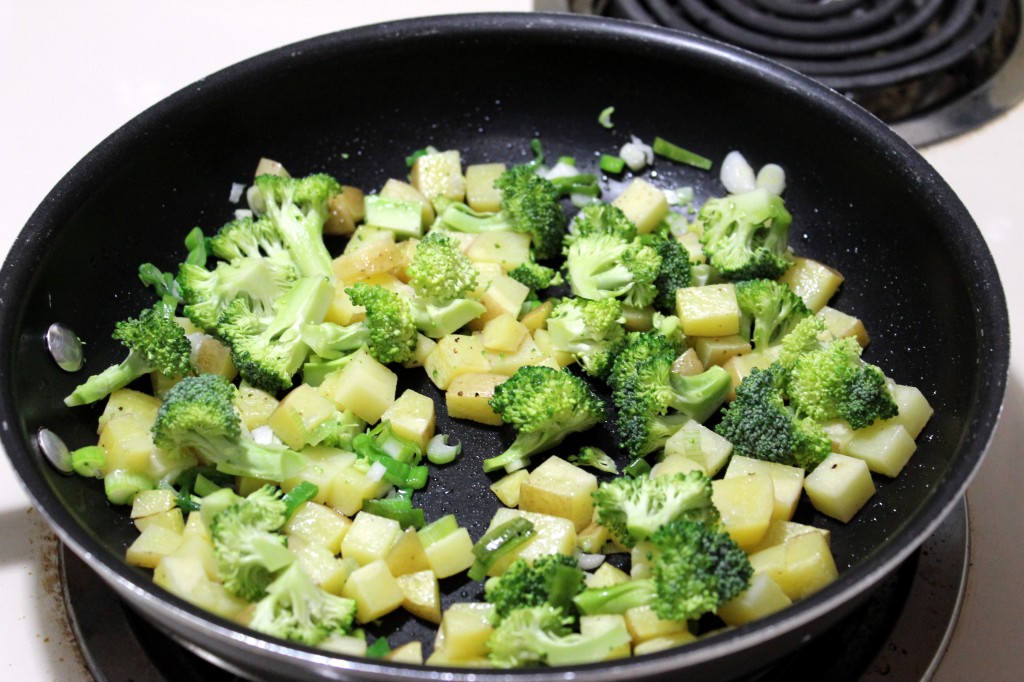 5. Meanwhile, add the 6 eggs to a bowl and beat gently with a fork.  Add the 3 tablespoons of milk and ½ cup of cheddar cheese and stir to combine the ingredients evenly.
6. Turn the heat down to medium-low.  Add the egg/milk/cheese mixture to the vegetables, briefly stir to evenly distribute the ingredients.  Let the pan sit for 5 minutes over the medium-low heat while the bottom of the frittata sets.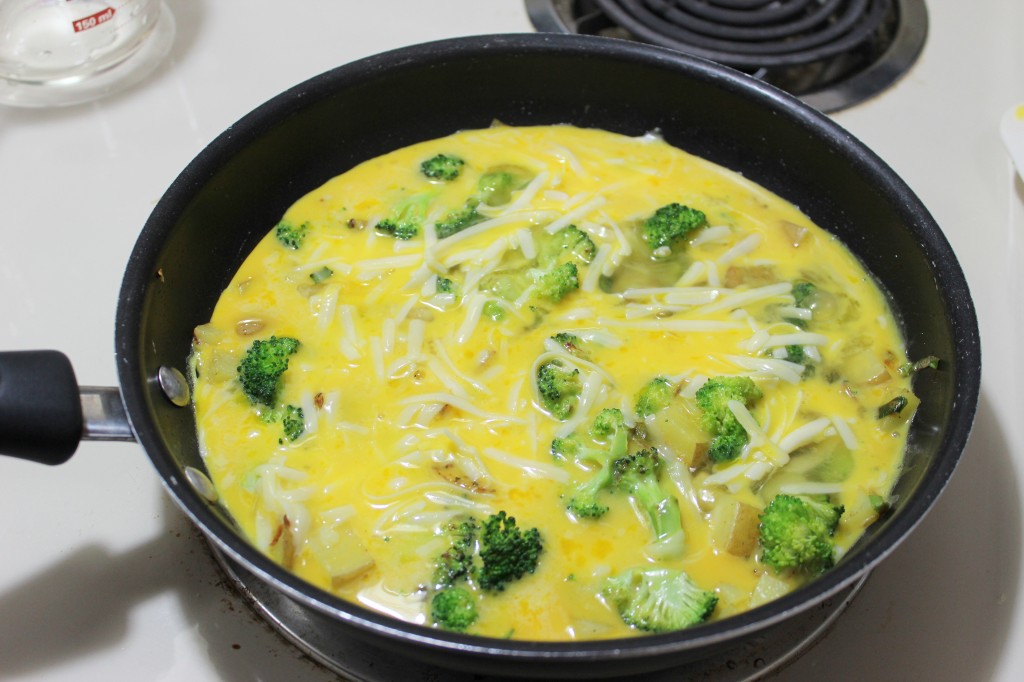 7. Move the pan to the preheated oven.  Cook for 10 minutes.
8. Remove the pan from the oven (using a hot mitt!).  If the center is set, your frittata is done.  If not, return it to the oven for several more minutes.
9. Allow the frittata to cool for a few minutes before cutting and serving.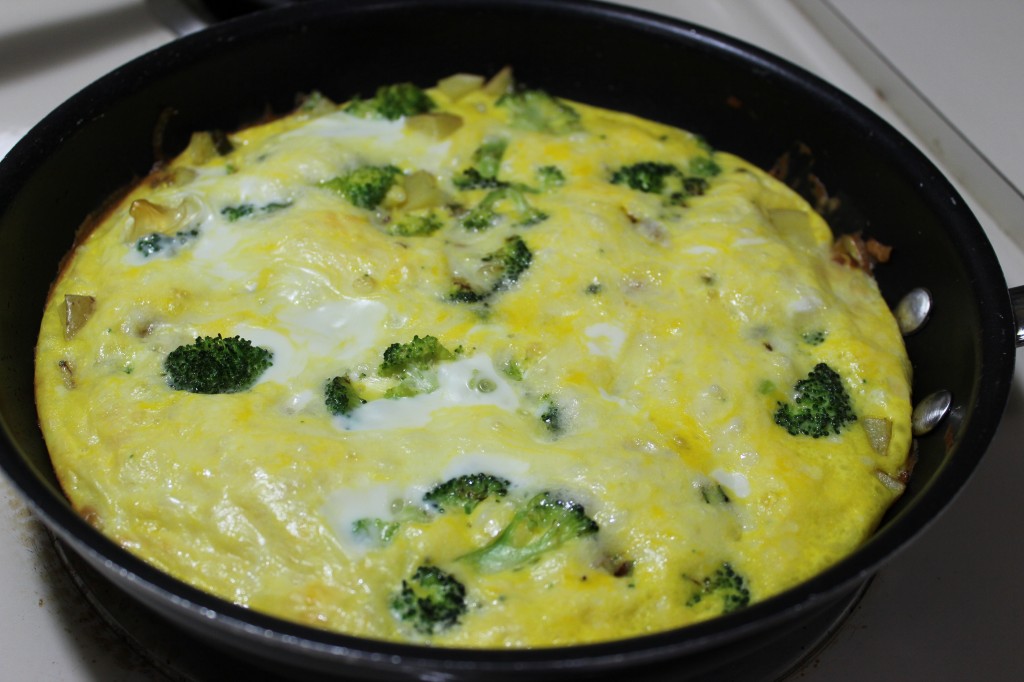 10. Enjoy!
Visit Life Your Way to see all of the Ultimate Blog Swap participants!