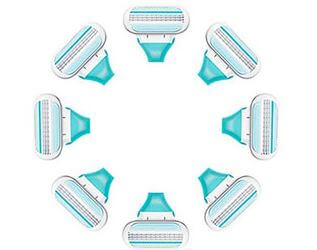 Eversave is offering Gillette Venus-compatible 8 count razor blades for only $9.00 (reg. $32.00). Shipping is $5.00. This means you can get these refills shipped to your door for only $1.75 per cartridge!
Compatible with the Gillette Venus Razor, the blades feature the famous tri-blade design to ensure maximum hair removal. If you're pressed for time, the design allows you to go a little bit longer between shaves while still staying smooth.
Get the Gillette Venus-compatible razor blades here before this sale ends.