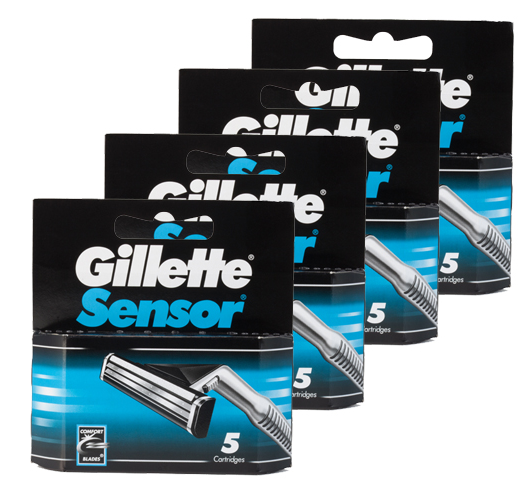 1SaleADay is offering a great deal on replacement cartridges for the Gillette Sensor razor. You will pay only $17.99 for 20 cartridges, making for a 79% savings off the original price of $85! Shipping is $4.99, making each razor cartridge only $1.15 shipped.
On Amazon right now you can get Gillette Sensor razor cartridges for $1.71 each shipped, buy the 1SaleADay deal and you will save a total of $11.20 on the same product.
Condition: New
Packaging: Retail
Warranty: 30 Day
Manufacturer: Gillette
Model: 04700509306
Features Include:
20x replacement cartridges for all Gillette Sensor razors
Self-adjusting twin blades automatically adjust to every curve of your face and safely respond to every detail of your skin
Package Includes:
20x Replacement Cartridges for all Gillette Sensor Razors
Get your Gillette Sensor Razor cartridges today as this offer is only available today, June 27.