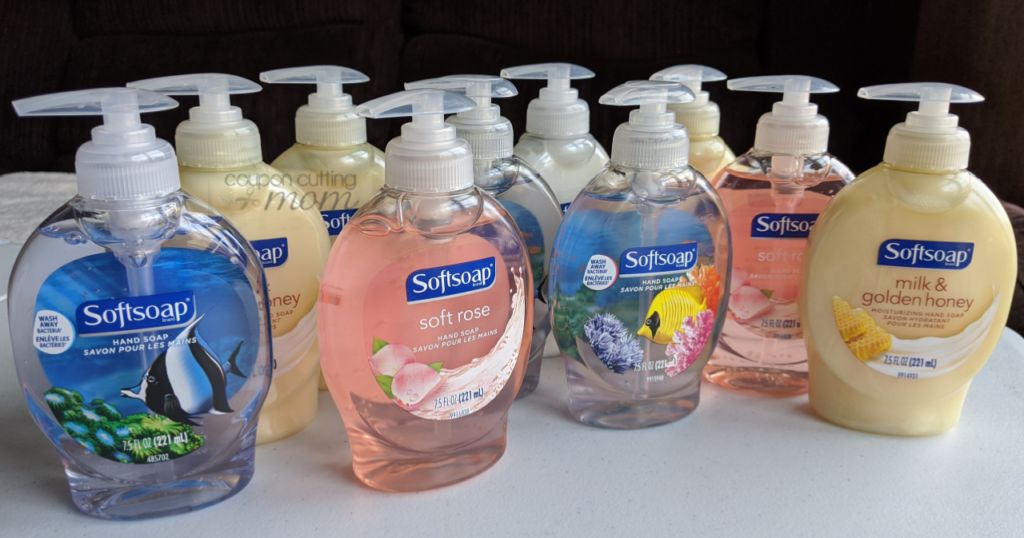 Giant: Softsoap Hand Soap Moneymaker After Choice Points
Giant shoppers here is an excellent moneymaking deal for this week. Through 1/23, this Softsoap hand soap (7.5 ounces) is on sale for $1 and is also part of the Buy 5, Earn 300 Choice Reward Points. This point deal is unadvertised, so you will not find it in the ad, but you should find the soap tagged accordingly in your store. The soap pictured above has a shelf price of $15.90, but after the sale, I paid just $10.00. Please note, I did have other none gas deal items in my transaction to hit the $25 amount needed to earn the Choice Points. This purchase then earned me 600 Choice Reward Points that will equal $15 on my next 25-gallon fill up. The way I figure this means just by purchasing hand soap, I made an easy $5.00!
Here are the details for the Softsoap deal: (price good through 1/23)
Buy 5 Softsoap Hand Soap, 7.5 ounce – $1.00 each
Pay $5.00
Receive $7.50 in gas rewards on 25-gallon fill up
Final price FREE + $2.50 moneymaker!
See all this week's Giant deals HERE.