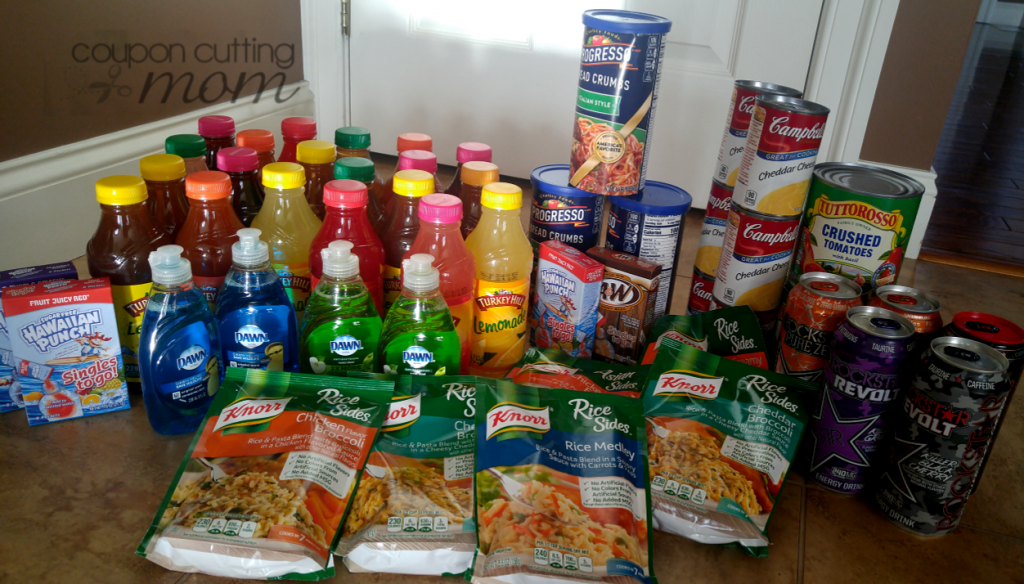 Giant Shopping Trip: $70 of Turkey Hill Tea, Knorr Rice Sides and More FREE After Points
So the exciting news is that Lancaster, PA Giant stores have a Buy 10, Earn 400 Gas Reward Points. All items in this category are $1 which means ALL items are totally free after points! Please note all other areas that I have checked seem to be listed at 200 points for this same category.
I headed to the Ephrata, PA store as this is one of the stores listed at 400 points. The items pictured above have a shelf price of $70.05. After sales, I paid $50.00. This purchase then earned me 2000 Gas Reward Points which will equal $50 on my next 25-gallon fill up. The way I figure this means all fifty of these items were totally FREE!

Check your local Giant store and see if you have the Buy 10, Earn 400 Points too. If you do this means that EVERY combination of any ten items out of this category is free. And you can purchase up to five sets of deals out of this category for a total of 50 items for free!
See this post for a list of all the items included in this Buy 10, Earn 400 Points.