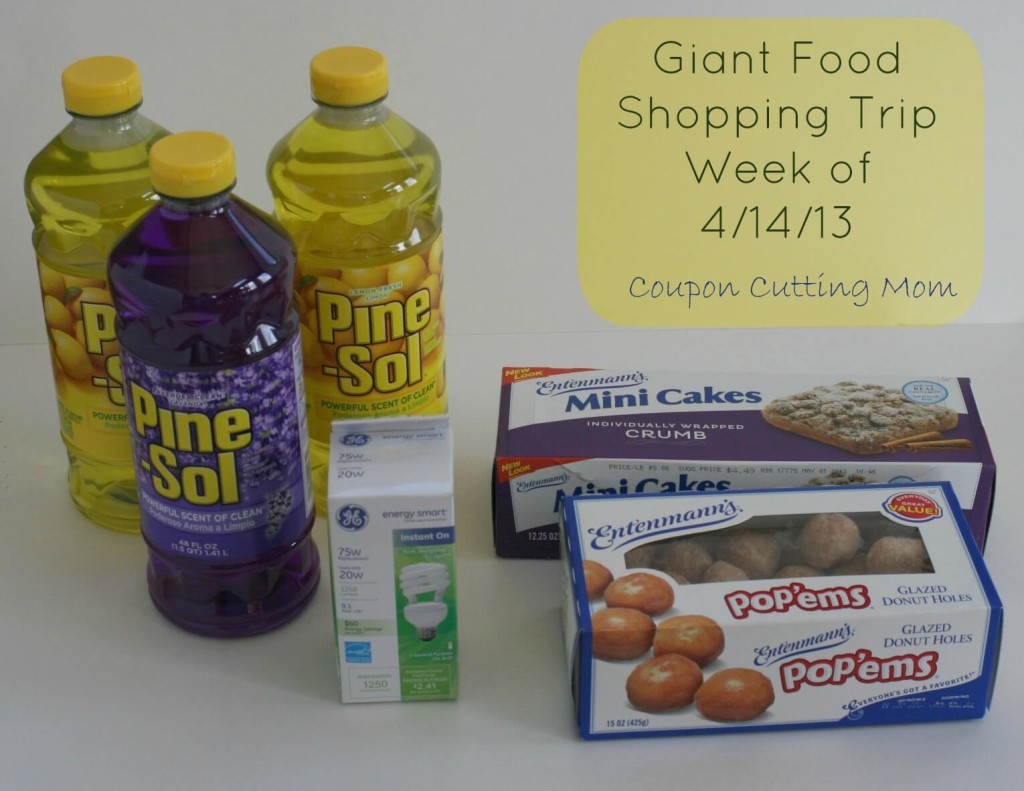 I was excited about this Giant shopping trip. I don't think I have ever gotten 2 boxes of Entenmann's for FREE before. These items have a shelf price of $22.64 but after sales and coupons I paid only $5.37. I also earned $6 in gas points making this a moneymaker of $0.63!
Did you get a coupon from Entenmann's during their sweepstakes? I received a coupon for $4.49 off Entenmann's Mini Cakes and this week at Giant Entenmann's products were Buy 1 Get 1 FREE! With my coupon and the sale I was able to get both of the Entenmann's items for FREE!
This week there are a lot of great cleaning supplies as part of the gas deals. Some of the items I was planning to get were sold out so I'm hoping to stop again later this week and get some more of the available moneymakers. This Pine-Sol was a moneymaker of $0.63!
And you can't go wrong with free light bulbs. This week Giant has these GE bulbs on sale for only $1.  Use the $1/1 GE coupon from the 4/14 SS and pay $0.00! If you need more coupons head over here and order packs of 10 GE coupons for only $1.50 shipped!