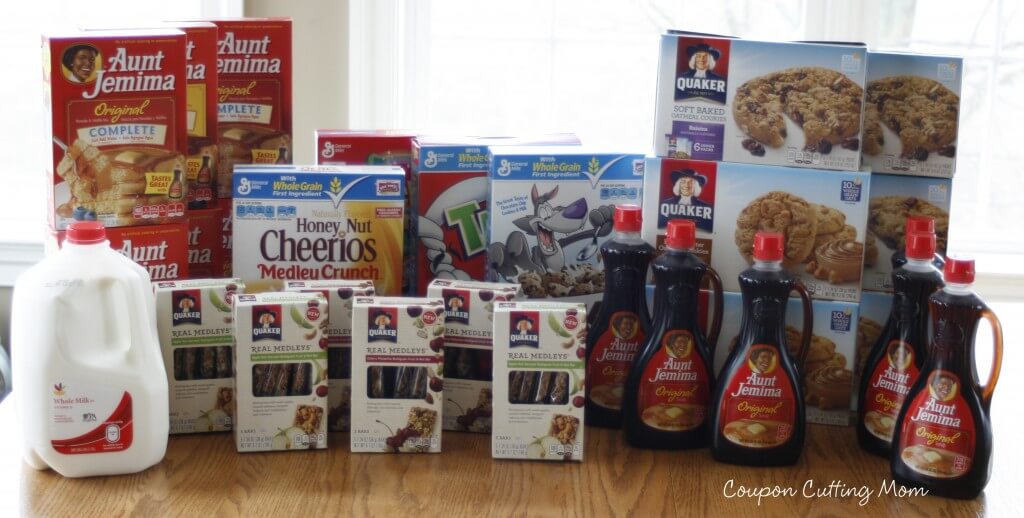 This picture shows the items from my Giant shopping trip. I just realized that I forgot to add the Hormel Rev items on the photo, so you'll just need to use your imagination and mentally add 12 wrap packages to the picture.
These items have a shelf price of $104.40 but after sales and coupons I paid $64. I then received 2400 gas points but an additional 300 gas points for using the in ad coupon for Spend $50, Get 300 Points. This made for a grand total of 2700 points or $2.70 off per gallon of fuel. On a 30 gallon fill up this will be a $81 of free fuel making this shopping trip a moneymaker of $17.
You can score these same deals when you use this Giant matchup.