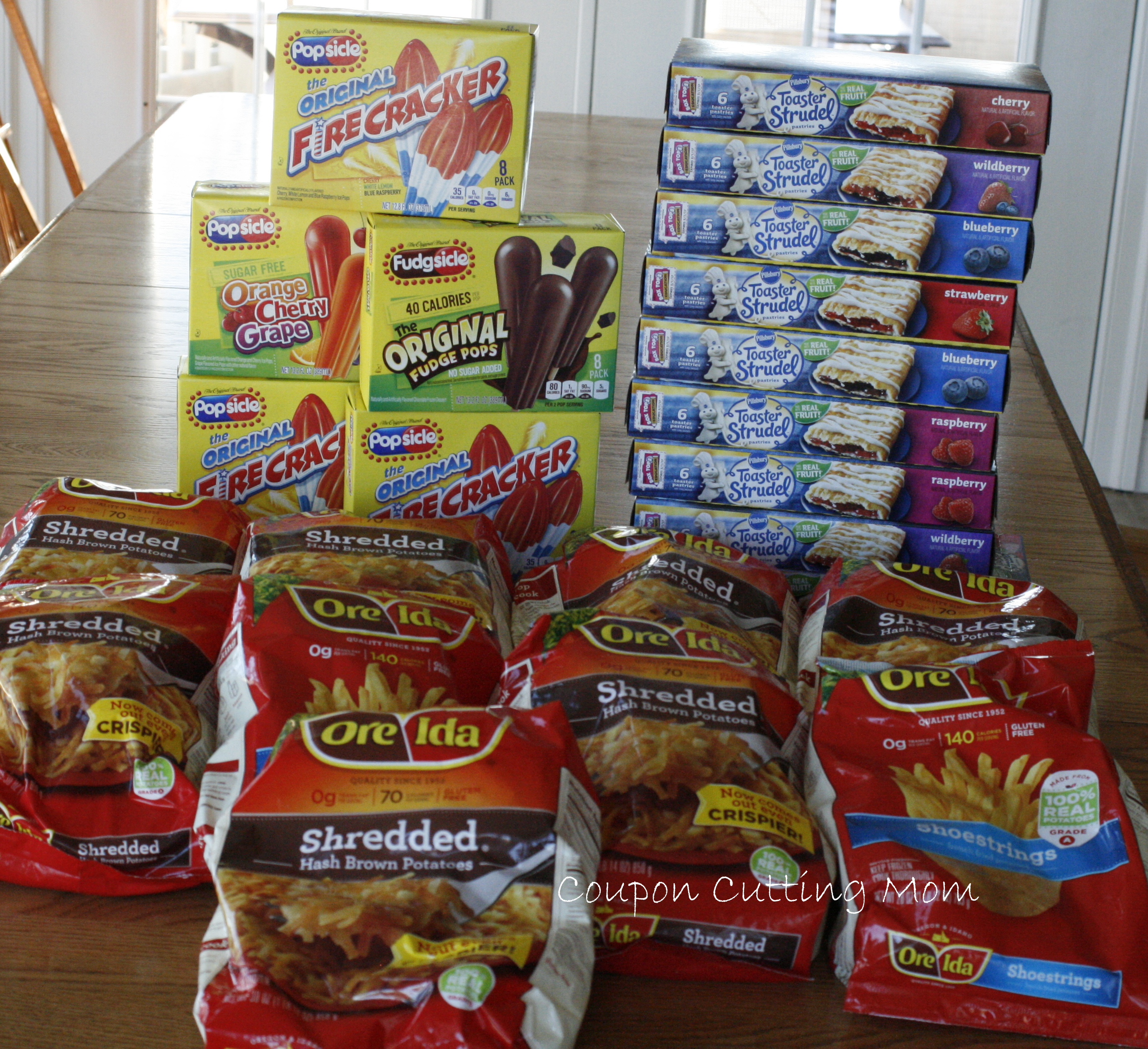 Giant Shopping Trip: Saved 74% on Ore Ida, Popsicle and More
I'm loving the frozen deals this week at Giant. It really doesn't get easier to save than to buy $25 worth of select frozen items and save $15 instantly! I split the above items into two transactions and total all items have a shelf price of $67.47. After coupons and instant savings my total was only $17.00 or only $0.74 per item.
I found a lot of unadvertised items included in this promo so be sure to spend some time browsing the freezer aisles at your store.
Here is a breakdown of my Giant shopping trip: (prices good through 3/21)
Transaction #1
Bought 9 Pillsbury Toaster Strudel or Scrambles, 6ct: $2.00 each 
Bought 5 Popsicle, 8ct. $1.50 each
= $25.50
Used 4 $0.50/2 Pillsbury Toaster Strudel coupon from the 1/25 SS
Used 5 $0.50/1 Popsicle coupon found in blinkie machine at Popsicles
– $15.00 Instant Savings
Paid $5.00 or $0.36 each!
Bought 9 Ore Ida $3.00 each
= $27.00
– $15.00 Instant Savings
Paid $12.00 or $1.33 each!
Check out all of the Giant deals here.