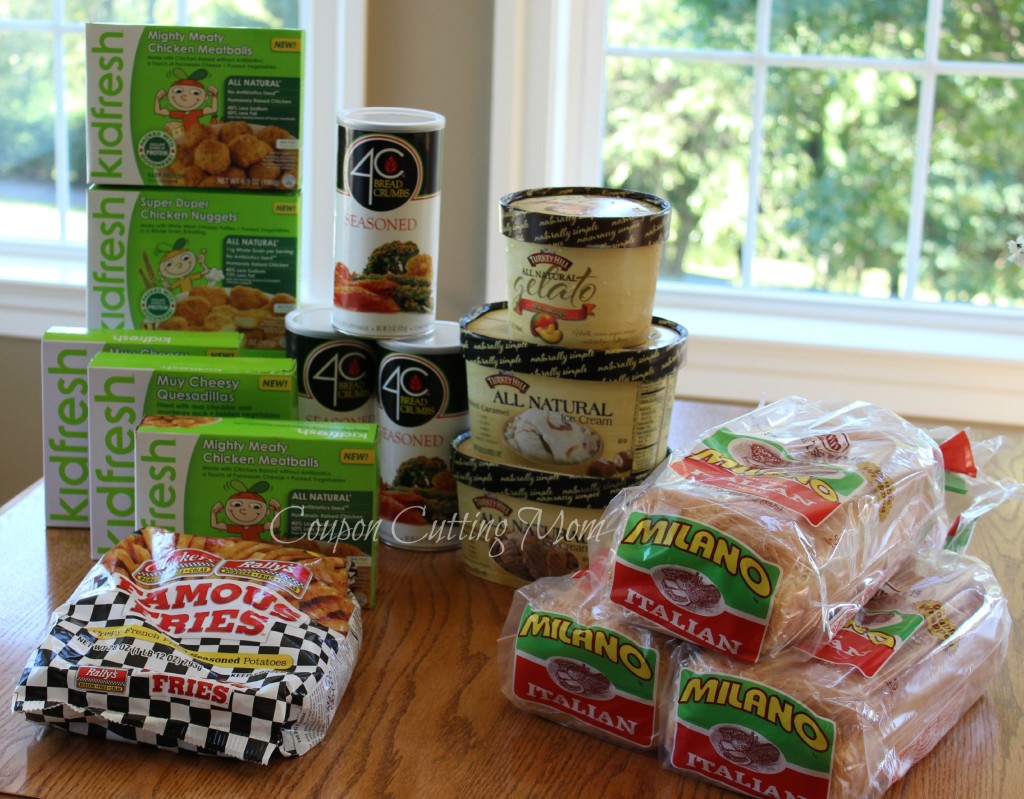 I was excited that the Giant deals included some great buys again this week. These items have a shelf price of $53.74 but after sales, coupons and an Ibotta rebate, I paid $25.57. I then earned 1100 Gas Reward Points that equal $27.50 worth of fuel. This means that $53 worth of groceries resulted in a $1.93 moneymaker!
You will notice in the following deals that I mixed and matched items in the Gas Reward Category. That is something I love about these deals, they do not need to be bought in sets but can be mixed up as long as they are purchased in the amount listed for the week.
Here is a breakdown of my Giant purchases: (prices good through 9/19)
Bought 5 KidFresh Meals $2.50 each
Use 5 $1.50 KidFresh printable coupon
Or use $1/1 KidFresh printable coupon (zip 85203)
Paid $5.00
Receive $10.00 in gas reward point
Received $1.50/1 KidFresh Ibotta offer
Final price FREE + $6.50 moneymaker!
Bought 1 Arby's, Checker's, Nathan's, or Red Robin Fries, 7.6-28oz: $2.50 each
Bought 3 Turkey Hill All Natural Ice Cream or Gelato, 32 or 48oz: $3.50
Bought 1 KidFresh Meals $2.50 each
Used 3 $1/1 Turkey Hill coupons from contacting them here
Used $1.50 KidFresh printable coupon
Paid $11.00
Received $10.00 in gas rewards
Final price $0.20 each!
Bought 3 4C Bread Crumbs, 8 or 15oz: $1.69 each
Bought 3 Buy 6 Holsum Milano Italian Bread, 20oz: $2.00 each
Pay $11.07
Receive $7.50 in gas rewards
Final price $0.60 each!
Be sure to check all of this week's Giant deals here.