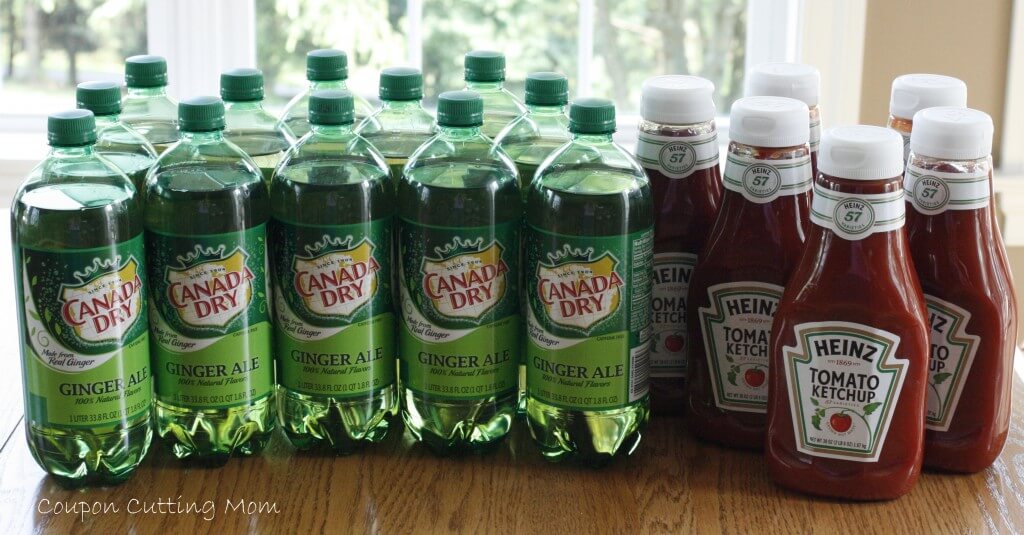 Wow, it was good to step foot in a Giant once again after what seemed like a long hiatus. I was glad to see there are some Gas Reward Deals this week and while they are not freebies and moneymakers, I decided that paying full price for gas isn't a lot of fun. This means I will gladly shop the Gas Reward Deals for items I really can use or need even if I need to pay a little out of pocket.
These items in this picture have a shelf price of $36.42 at Giant. After sales and coupons I paid $27.5o for the Heinz Ketchup and Canada Dry. These items earned me 900 Gas Reward Points which is $22.50 worth of fuel on a 25 gallon fill up. This means this was like paying $5.00 for these groceries and considering these bottles of ketchup are huge and that the ginger ale is something I like to have on hand when making lemonade and other drinks, I figured $5 isn't a bad price for things we will use.
I'm sorry the last few weeks have been busy and I have not been doing a good job of getting the matchups posted. I'm sorry and I plan to see that this changes in the future. Here are the Heinz and Canada Dry deal good at Giant through 8/9.
Buy 6 Canada Dry 1 liter all varieties $1.33 each
Pay $8.00
Receive $7.50 in gas rewards (300 points)
Final price $0.08 each!
Buy 6 Heinz Ketchup 38 oz. $2.50 each
Use 6 $0.50/1 Heinz coupon from the 6/22 RP (I needed to buy this coupon as our area didn't recieve it)
Pay $11.50
Receive $7.50 in gas rewards (300 points)
Final price $0.66 each!
Did you shop at Giant this week and if you did what deals did you score?