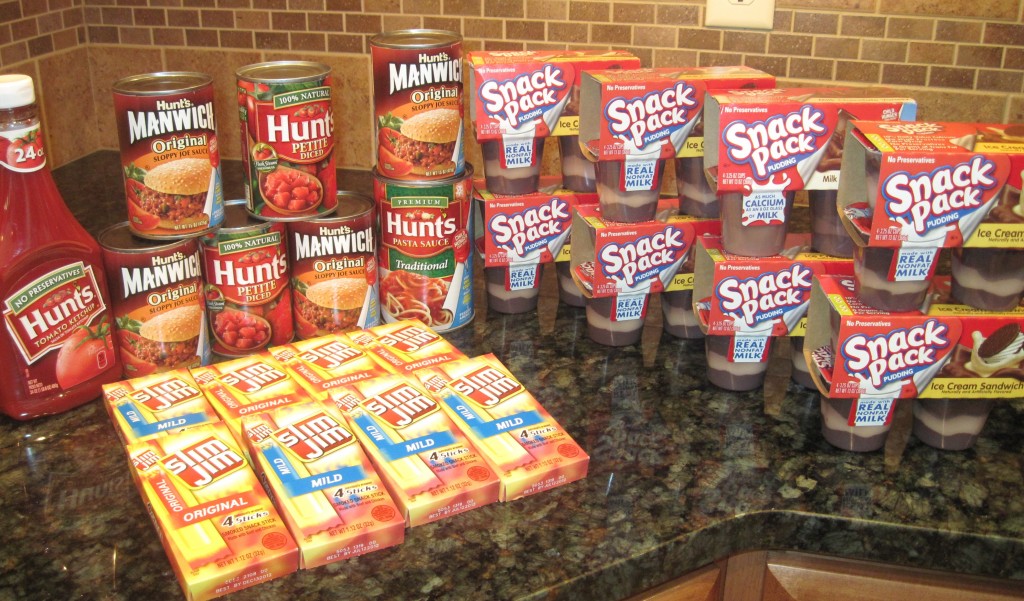 These items are from my shopping trip to Giant. They have a shelf price of $36.28 but after sales I paid $24.00. I then earned $0.60 off a gallon of fuel, or $18 worth of fuel. So only $6 for all these items or $0.25 a piece.
The exciting thing is anyone can do this deal. I didn't use a single coupon, so no cutting coupons from inserts or printing coupons.
All of these items would be perfect for the Stamp Out Hunger Food Drive. So please if you are getting past a Giant consider stopping and picking up at least some of these items at this excellent price. Remember, 2 lucky winners will be receiving gift cards for submitting a picture of their donations.