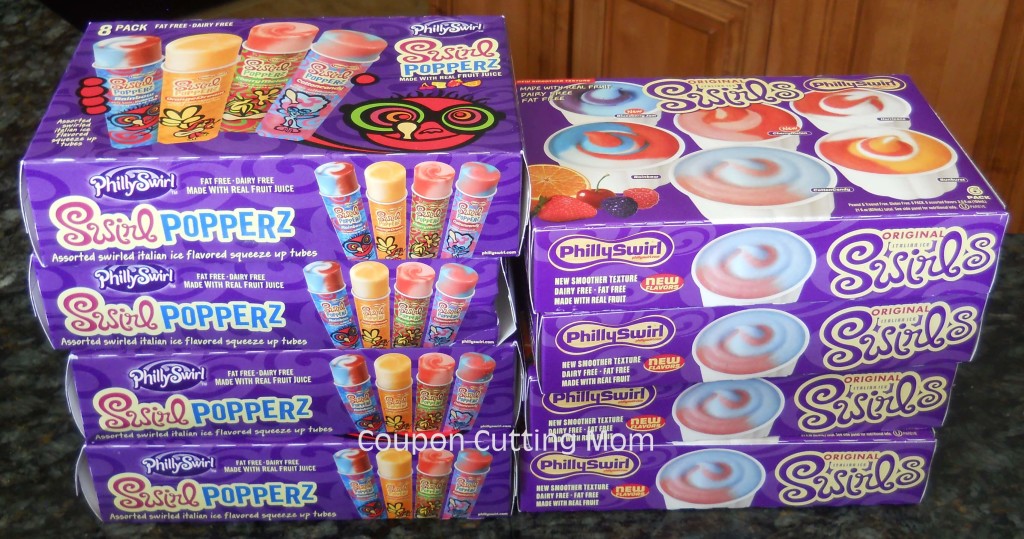 These Philly Swirl items have a shelf price of $25.52 at Giant. After sales and coupons, I paid only $12 and receive 400 gas points or $12 off of 30 gallons of fuel, making these Philly Swirl items FREE!
Here is the deal at Giant from 6/19 – 6/25
Buy 4 Philly Swirl Items $2.50 each
Use 4 $1/1 Philly Swirl coupons from the 7/29 SS
Pay $6.00
Receive $6.00 in gas Final price FREE!
Without my $1 Wiz Clipz purchase, I would have paid $20 for these 8 boxes and then after gas points it would have still been an $8 or $1 per box. Thanks, to Wiz Clipz for saving me $8 on this purchase.
What Wiz Clipz coupons have you purchased recently and how much did you save with the coupons.