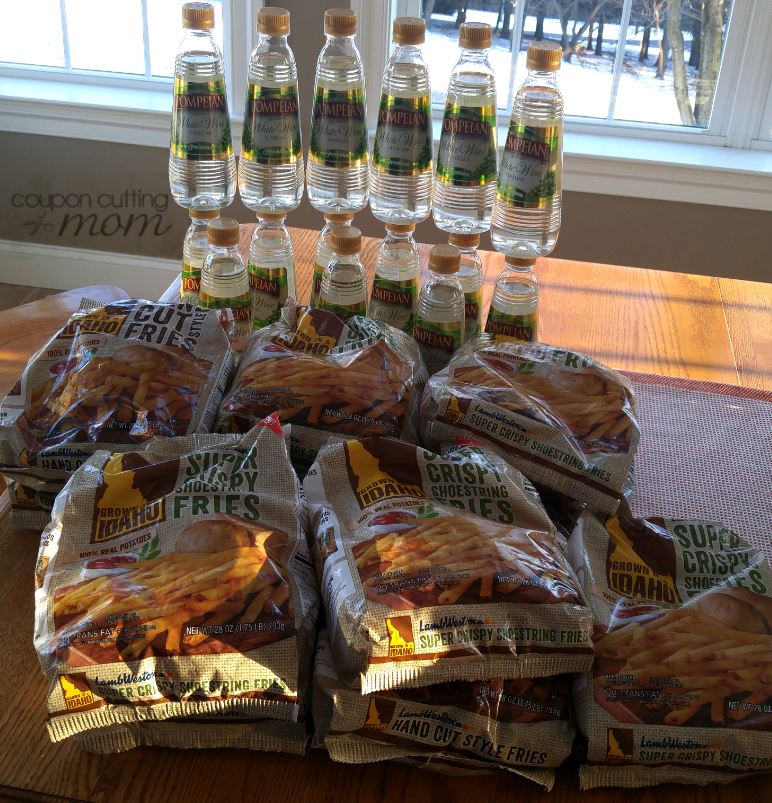 Giant Shopping Trip: $64 Worth of Pompeian and Grown in Idaho FREE + $4.45 Moneymaker
My favorite weeks are the weeks that there are freebies or moneymakers at Giant. This week just so to be one of those weeks where there is a moneymaker in the Gas Reward category. The items pictured above have a shelf price of $64.35. After sales, I paid $45.55. This purchase then earned $50.00 in gas reward points on my next 25-gallon fill up. The way I figure this means my groceries were FREE plus a $4.45 moneymaker!
Here is a breakdown of my Giant purchases: (prices good through 1/4)
Buy 5 Pompeian Vinegar, 16 ounce – $1.37 each (I did this deal three times.)
Pay $6.85
Receive $10.00 in gas reward points
Final price FREE + $3.15 moneymaker!
Buy 5 Grown in Idaho Fries or Hash Browns, 28 oz – $2.50 each (This deal I did two times.)
Pay $12.50
Receive $10.00 in gas rewards on 25-gallon fill up
Final price $0.50 each!
See all this week's Giant deals HERE.