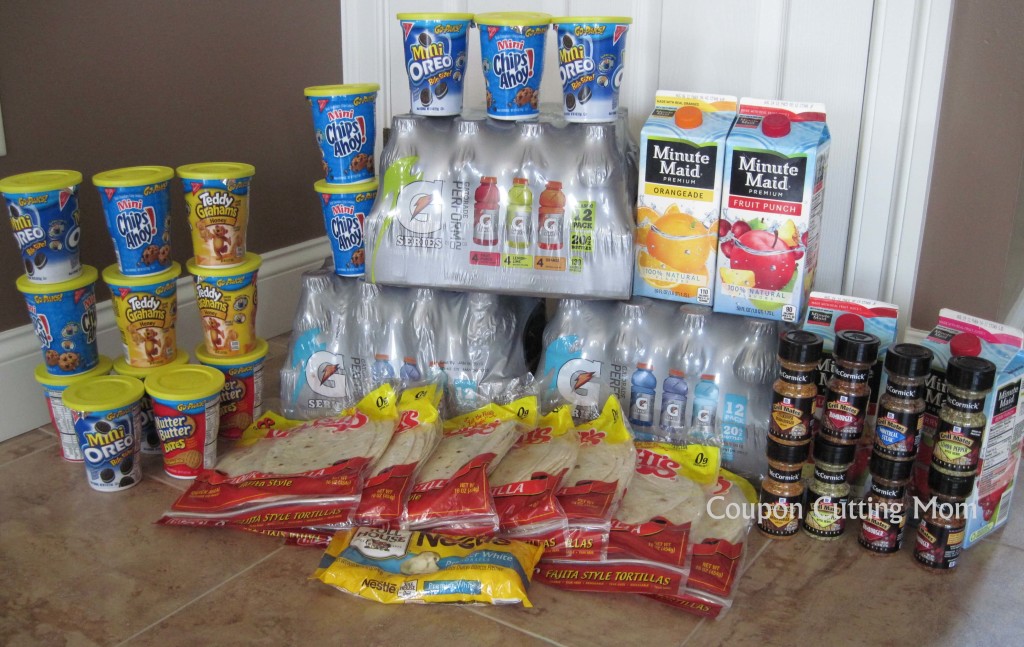 These items are from my Giant shopping trip and have a shelf price of $96.17. After sales and coupons I paid $53.01 and received $33 in fuel points, making this like paying $20 for $96 worth of groceries!
I used the spend $50 earn $0.30 off a gallon of fuel coupon on this purchase. Also I had a rain check for the Nabisco snack cups and earned gas points for them as well. The white chocolate chips were not on sale but I needed them for our Red, White and Blue Strawberries.
If you live close to a Giant I really hope you are taking advantage of the awesome fuel rewards program they offer. I can't begin to tell you how much free fuel you are missing if you are not using the program.