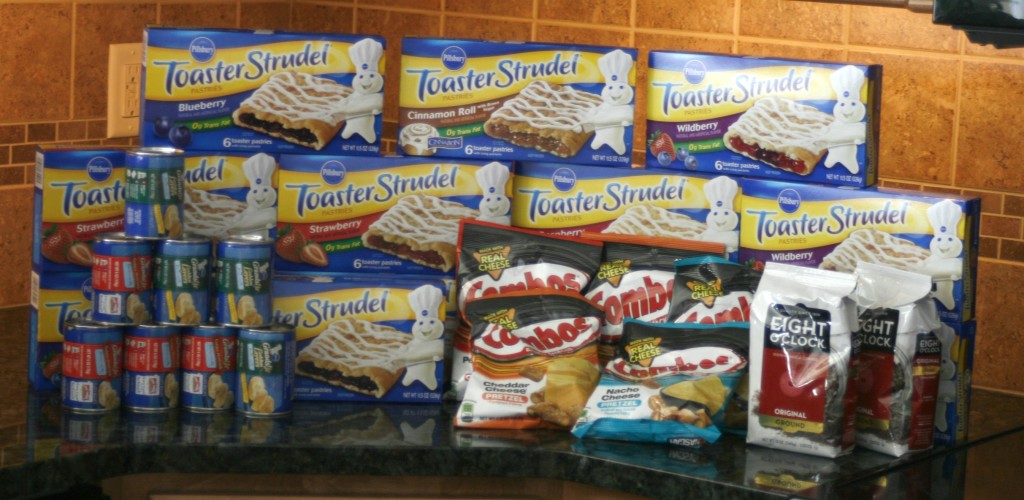 These items have a shelf price of $61.69 at Giant. After sales, coupons, instant savings, and gas points I paid $10.42 for 27 items! This includes coffee, combos, toaster strudels, and yes more Pillsbury products in the can.
Head over here to see this weeks Giant deals.
I was excited to find the small Pillsbury Grands Jr cans as part of the buy 4 Pillsbury items get $4 off instantly. They are priced at only $0.96, so after instant saving this is a $0.16 moneymaker! There is also a $1/3 Pillsbury Grands coupon in the 3/11 SS making this a $1.16 moneymaker!