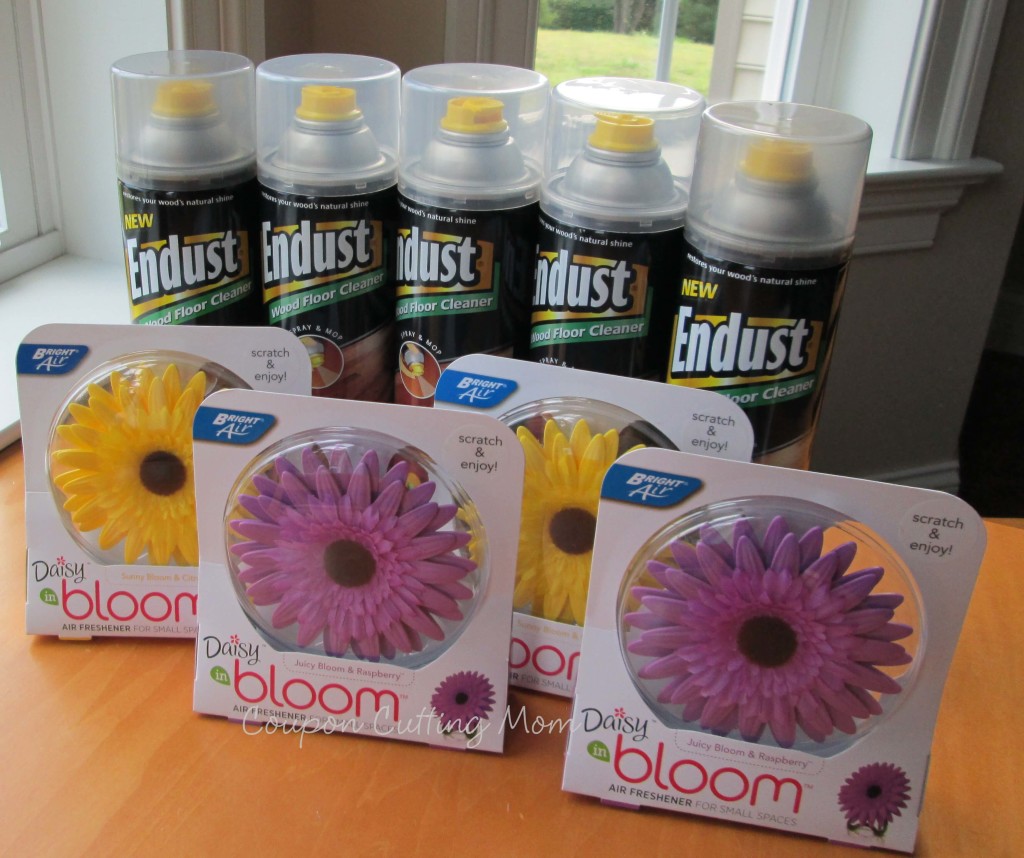 I headed out to Giant this morning and was hoping to have a few more items to include in my shopping trip picture. Both the Clorox wipes and the toilet bowl cleaner were sold out. I was happy though for the things I found. These items have a shelf price of $44.90 and after sales and coupons I paid only $22.45 and then received $24 worth of gas points. That made this shopping trip a moneymaker of $1.55! Sorry that there are only 4 Daisy Bloom's pictured. I did buy 5 but my daughter opened one before I got the picture taken.
Here is how you can score the same deals:
Buy 5 Endust Floor Cleaner 16 oz. $3.99 each
Use 5 $2/1 Endust Wood Floor Cleaner printable
Or use $1/1 Endust Cleaning Product printable
Pay as low as $9.95
Receive $12.00 in gas points
Final price as low as FREE + $2.05 moneymaker!
Buy 5 Bright Air Daisy Air Freshener $3.50 each
Use 5 $1/1 BRIGHT Air Daisy in bloom Air Freshener printable
Pay $12.50
Receive $12 in gas points
Final price $0.50 or only $0.10 each!
See all the Giant deals for the week here and the Gas Point deals here.