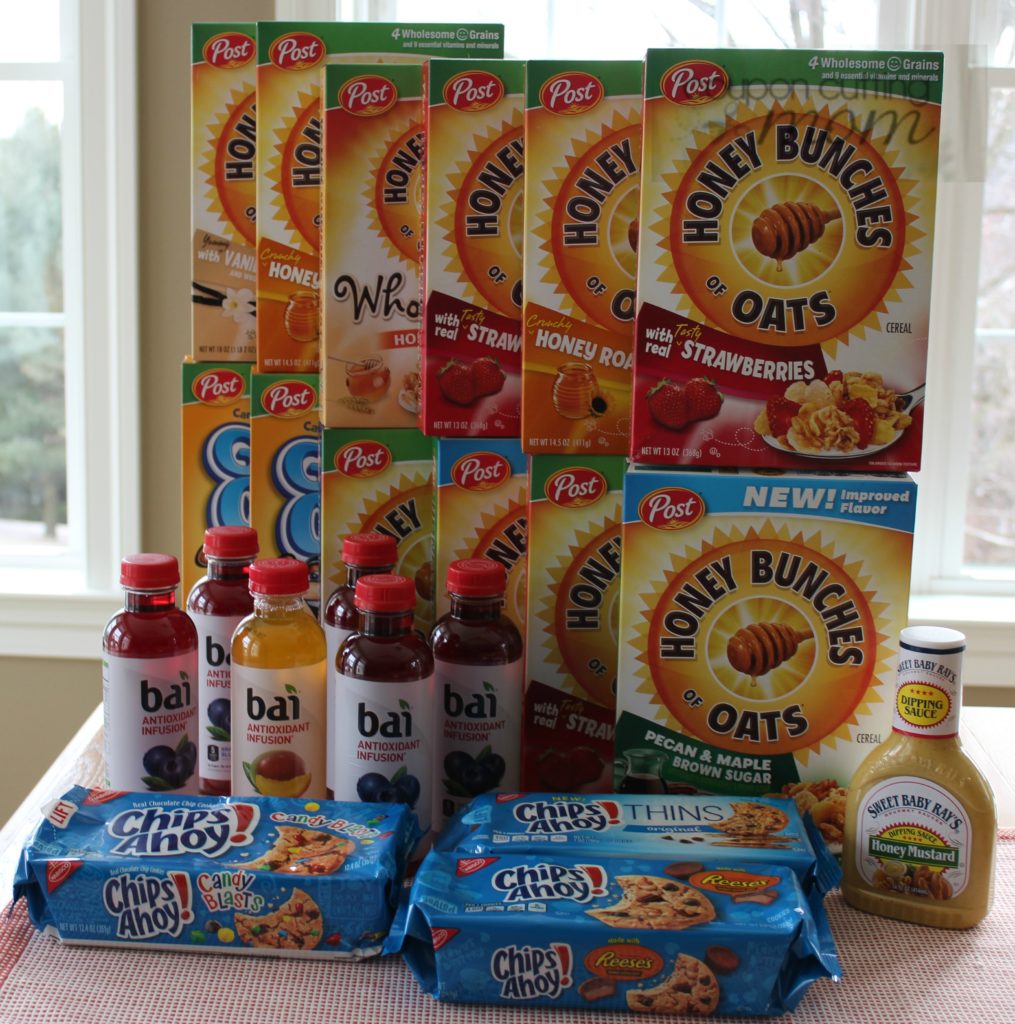 Giant Shopping Trip: $64 Worth of Post Cereal, Bai Drink and More ONLY $4.47 
The pictured items are from my Giant shopping trip today and have a shelf price of $64.78. I know my husband is going to love the deal I was able to score on his favorite Post cereal, and the cookies and drinks will come in handy for packed lunches. After sales, coupons and a Checkout51 offer, I paid $41.97. This purchase then earned 1500 in Gas Reward Points which equal $37.50 on my next fill up. The way I figure this means I paid $4.47 for all my groceries today!
I'm sorry I didn't get the Giant matchup done for this week, but I'm listing the deals that I scored, and hopefully, that will give you an idea of some items to add to your shopping list as well.
Here is a breakdown of my Giant purchases: (prices good through 2/2)
Bought 6 Post Cereal, 11 – 18 ounces – $2.50 each
Used $1/2 Post coupon from 1/1 SS
Paid $14.00
Earned $12.50 in gas reward points
Final price $0.25 each! (I did this transaction twice, but I only had one coupon, so the second set came to $0.42 per box.)
Bought 6 Bai5 Drinks, 18 ounces – $2.00 each
Pay $12.00
Earned $12.50 in gas reward points
Final price FREE + $0.50 moneymaker!
Sweet Baby Ray's Dipping Sauce – $1.89
Used $2/1 Sweet Baby Ray's coupon from the 1/29 SS
Paid $0.00!
Bought 3 Chips Ahoy Cookies – $1.99 when you buy 3
Used $2 Chips Ahoy digital Giant coupon
Paid $3.97
Earned $3 Chips Ahoy Checkout51 rebate
Final price $0.32 each!