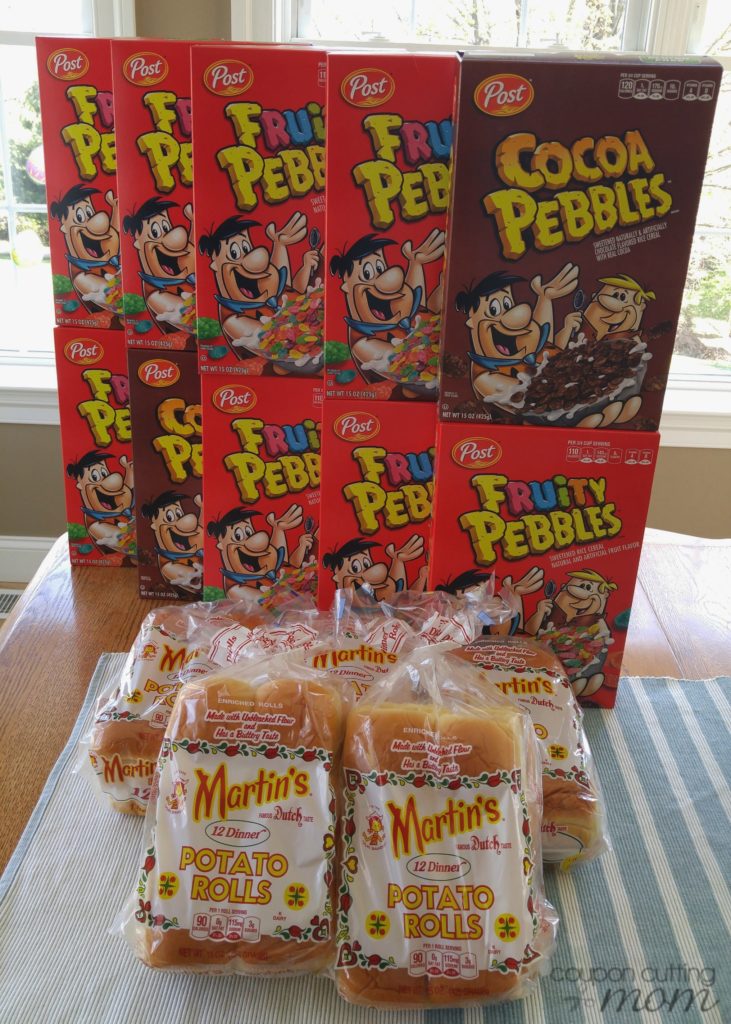 Giant Shopping Trip: $52 Worth of Fruity Pebbles, Martin's Rolls ONLY $1
My Giant shopping trip this week resulted in Fruity Pebbles and Martin's potato rolls for a grand total of ONLY $1. Considering these items have a shelf price of $53.35 I consider this a pretty great deal. I paid $35 after sales and coupons and then received $4 from SavingStar and 1200 in Gas Reward which equals $30 on my next 25 gallon fill up.
Here is a breakdown of my Giant purchases (prices good through 4/20)
Buy 10 Post Cocoa or Fruity Pebbles, 15 oz, or Honey Bunches of Oats Almond or Honey Roasted Cereal, 18 oz – $3.00 each
Use 5 $1/2 Post Pebbles Cereal printable [11-oz.+]
Or use $1/2 Post Pebbles Cereal (Savings.com)
Or use $0.50/1 Post Pebbles Cereal, exp. 5/7/17 (SS 03/26/17 R)
Pay $25.00
Receive $20.00 in gas rewards on 25-gallon fill up
Receive $4/$15 Pebbles, Golden Crisp, HoneyComb, or Alpha-Bits Products (SavingStar Deposit)
Final price $0.10 each!
Buy 5 Martin's Dinner Rolls, 12 ct – $2.00 each
Pay $10.00
Receive $10.00 in gas rewards on 25-gallon fill up
Final price FREE!
Check all this week's Giant deals HERE.