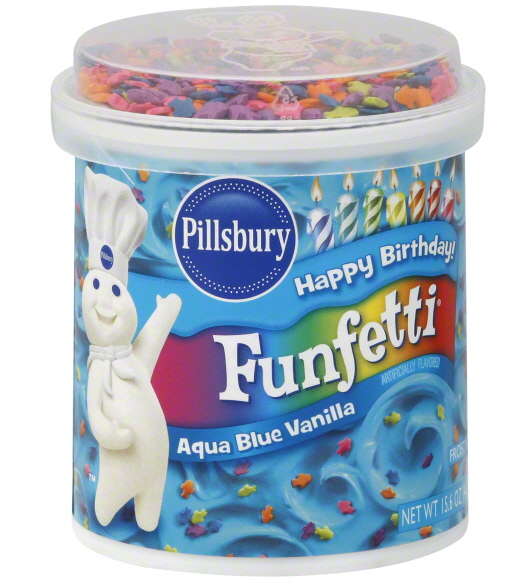 Did you see the moneymaker on Pillsbury Frosting in this
week's Giant matchup
? Well, this moneymaking deal just got a whole lot sweeter! When you buy 8 frostings, you will see two $2 Instant Savings on your receipt. I wish I could tell you exactly what is triggering these savings but I have no idea so I'll just say be sure to head over to Giant and take advantage of this incredible offer!
Seriously if you have a vehicle that uses gasoline, and you live local to a Giant store, you really would do your budget an enormous favor by shopping this Gas Reward deals at Giant. For example this Pillsbury deal you will pay out $8.00 at the register, and you will then have earned 500 Gas Reward Points. Five hundred points equal $0.50 off a gallon of fuel and the maximum amount you can get is 25 gallons so take 25 gallons x $0.50, and that equals $12.50 worth of fuel you just earned. Since you paid out only $8 at the register, you now have a moneymaker of $4.50! That is right $4.50 you never paid a penny for! If you are looking for an even bigger moneymaker, you could do this Pillsbury deal numerous times and end up with a nice sized moneymaker. Remember the Reward Gas deals may be done ten times per category per week. In this case, that means you may buy 80 things out of this week's gas deal selection.
Here is how this Gaint Pillsbury Frosting deal is working: (Prices good through 11/5) Please note since this is an unadvertised instant savings I have no idea how long it will continue working.
Buy 8 Pillsbury Ready to Serve Frosting, 12-16oz: $1.50 each
– $2.00 Instant Savings
– $2.00 Instant Savings
Pay $8.00
Receive $12.50 in gas rewards
Final price FREE + $4.50 moneymaker!
Be sure to check all this week's Giant deals before planning your shopping trip.