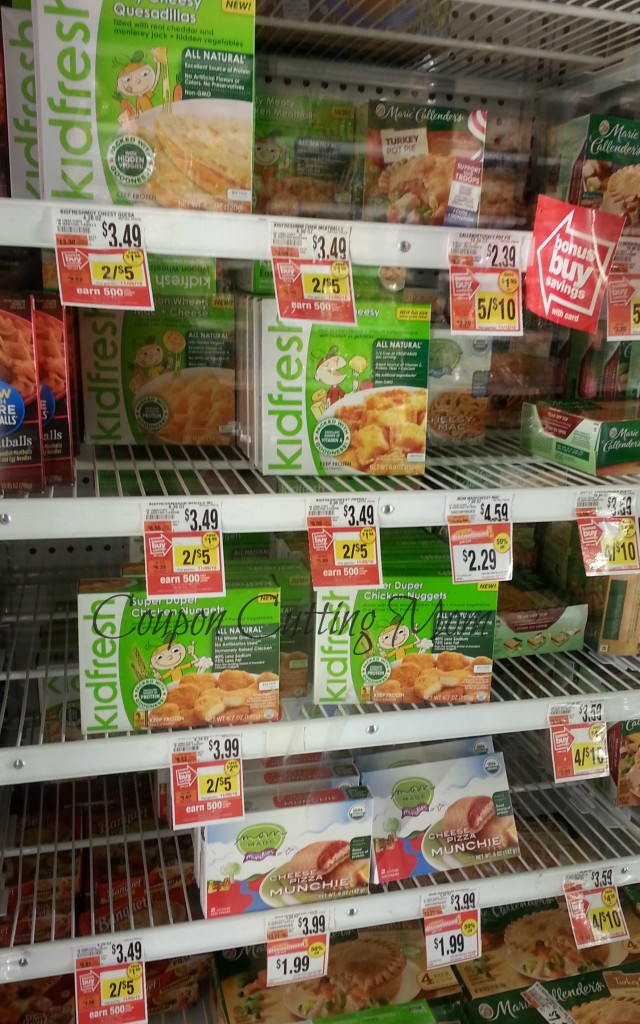 Giant: Moneymaker on KidFresh Meals
This week at Giant, the KidsFresh Meals are included in the Gas Deals. This KidsFresh is an unadvertised sale in the flier but you should see the tags marking this deal in store. When you buy 8 of these meals, you will receive 500 Gas Reward Points which will result in a $1.50 moneymaker on these KidFresh Meals.
Here is the Giant KidFresh deal: (prices good through 11/5)
Buy 8 KidFresh Meals $2.50 each
Use 4 $2/2 KidFresh printable coupon (zip 30303)
Pay $12.00*
Receive $12.50 in gas reward points
Submit $1/1 Kidfresh Frozen Kid's Meals (Shrink Deposit) [Any variety]
Final price FREE + $1.50!
*This purchase will count towards your $5 KidsFresh Meals offer.
Be sure to check all of this week's Giant deals here before planning your shopping trip.