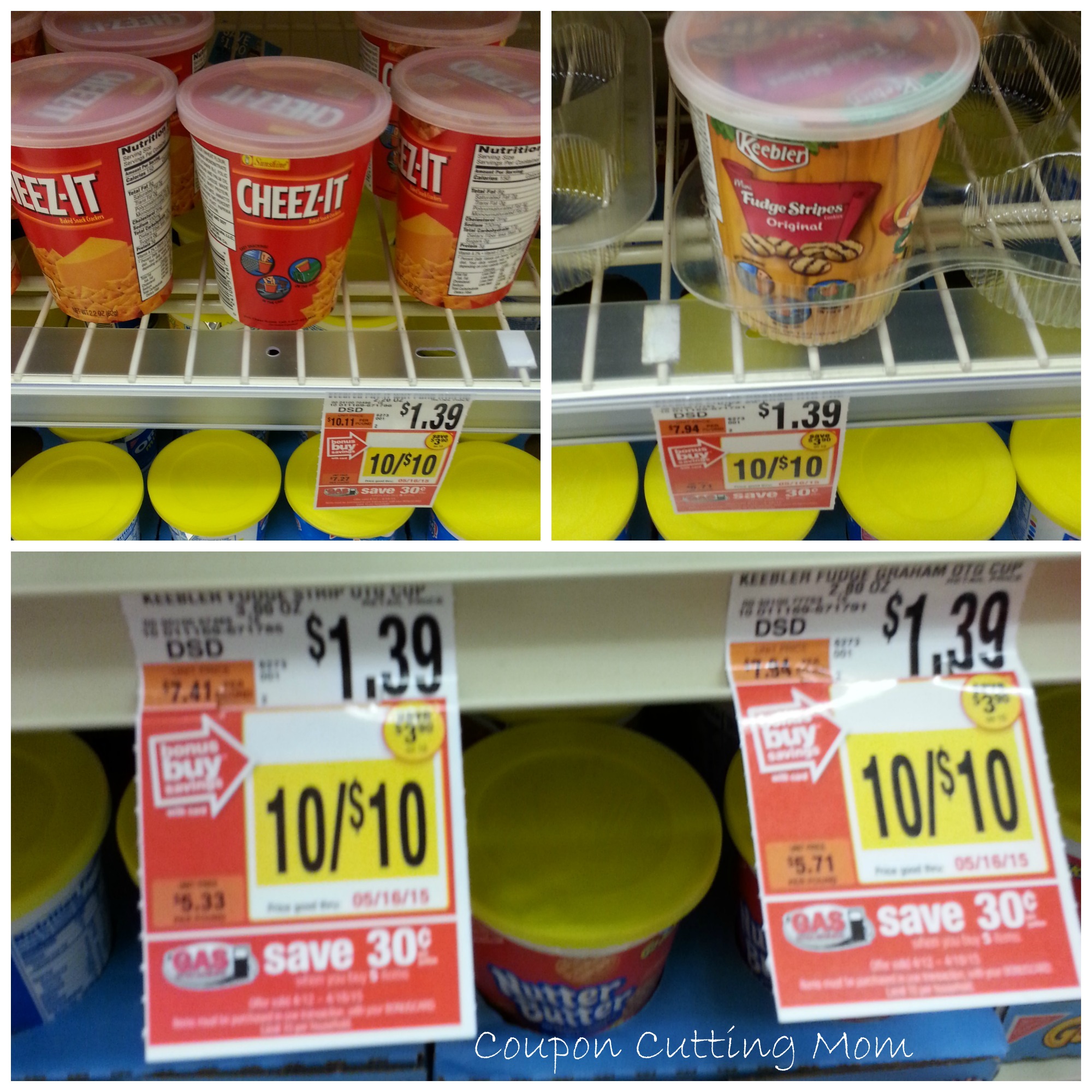 Giant: $2.50 Moneymaker on Keebler Snack Cups
UPDATE – FYI I have heard from several people that the tags were pulled at their store and that the Keebler deal is no long working as of 5PM on 4/13. 
This week is turning out to be a very great shopping week at Giant. Here is an unadvertised moneymaking Giant Gas Rewards deal. The best part about this Keebler snack cup deal is that it is a $2.50 moneymaker and there are no coupons involved. This means this deal is easy enough for everyone to take advantage of.
If you have never tried the gas deals before, then let me highly suggest that this would be the perfect deal to try for your first time. You will pay only $5 for five snack cups, and this purchase will earn you 300 gas points or $0.30 off your next fill up. On a 25 gallon fill up $0.30 is equal to $7.50. So while you only paid $5 out you will get $7.50 back in gas. Does it really get any easier? And, if your gas tank does not hold 25 gallons be sure to bring along gas cans to reach the 25 gallon limit.
There were five kinds of snack cups tagged at my store: Sunshine Cheez-It White Cheddar, Sunshine Cheez-It Cheddar, Keebler Fudge Stripes, Keebler Fudge Grahams, Famous Amos Chocolate Chip cookies.
Here is the Keebler Snack Cup deal at Giant: (good through 4/18)
Buy 5 Keebler Snack Cups $1.00 each
Pay $5.00
Receive $7.50 in gas rewards
Final price FREE + $2.50 moneymaker!
Be sure to check all the Giant deals for this week before planning your shopping trip.