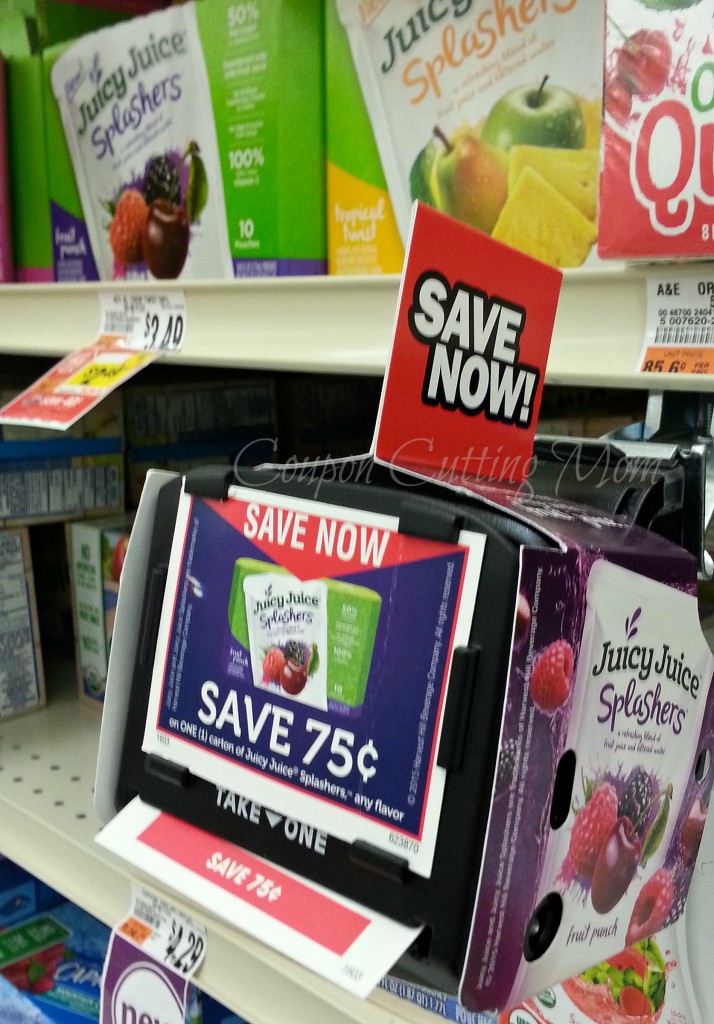 Giant shoppers, here is a fantastic deal you can score on Juicy Juice Splashers if you can find the blinkie coupon machine at your store. I pack school lunches for my kids, so I was excited to pay only $0.07 per 10 count pack of these juice pouches. These juice pouches will also be perfect for keeping the kids hydrated on hot summer afternoons.
Here is the Juicy Juice Splashers deal good at Giant through 4/28.
Buy 6 Juicy Juice Splashers, 10 pk – $2.49 each
Use 6 $0.75/1 Juicy Juice Splasher coupons found in-store at blinkie machine
Pay $10.44
Receive $10.00 in gas rewards
Final price $0.07 each!
Be sure to check out all this week's Giant deals here.