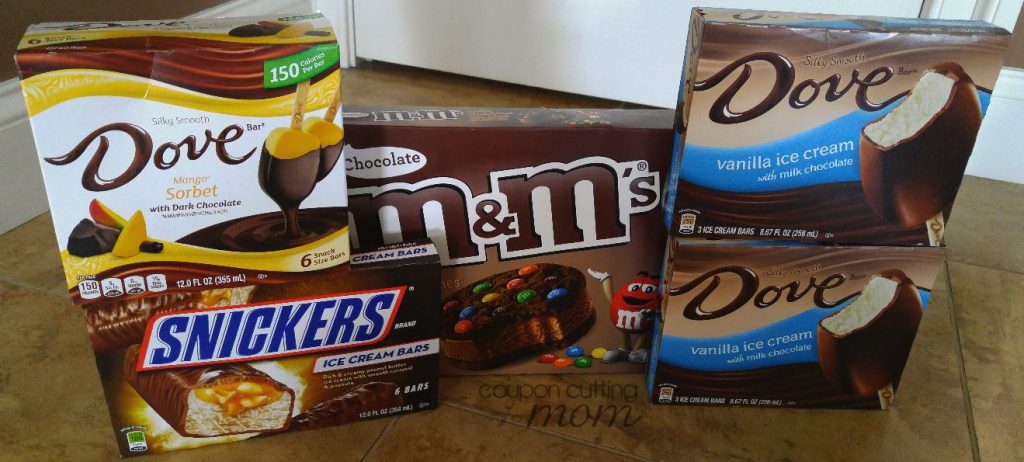 Giant: 5 FREE Boxes of Mars Ice Cream Novelties – No Coupons Required
Giant shoppers, I'm super excited to say there is a double dip this week on Mars ice cream items. This double-dip includes a $5 instant savings, and gas reward points which makes for totally free ice cream without any coupons! Yes, you heard me right no coupons used to score free ice cream products! The items pictured above are all ones I found tagged as both instant savings and gas points at my store. Head to your local store and stock up on these Mars treats.
Giant Mars Deal: (prices good through 4/26)
Buy 5 Mars Ice Cream Novelties – $3.00 each
– $5.00 Instant Savings
Pay $10.00
Receive $10.00 in gas rewards on 25-gallon fill up
Final price FREE!
See all this week's shopping deals HERE when planning your shopping list.