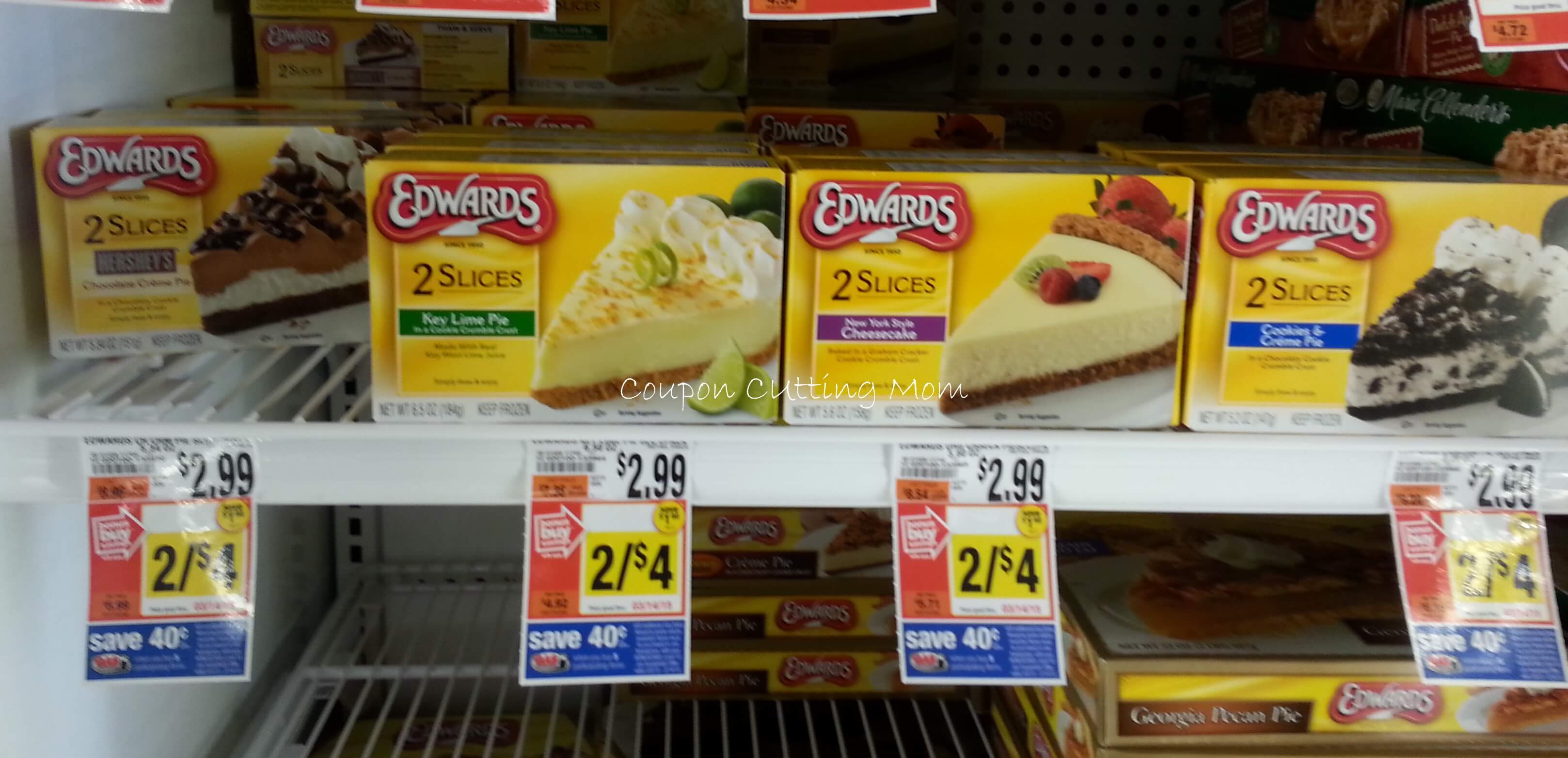 FREE Edwards Pies 
Here is unadvertised** Giant Gas Deal this week. With this deal you will be able to score FREE Edwards pies after gas points. The best part about this scenario is there are no coupons used for this deal. This means you don't have to subscribe to the Sunday paper insert coupons or even own a printer. Just grab your money and head to Giant to do this really simple deal.
At Giant you will pay $10 out of pocket and then have some super yummy pies in your freezer. At your next fuel fill up at a Giant gas pump, you will receive $0.40 off per gallon and on a 25 gallon fill up this is $10! So, for only $10 spent you will have food and fuel in your gas tank! You can do this deal up to 10 times and lets say gas is $3 right now so you could do the following transaction 8 times and earn $3.20 off your next fuel up. It really doesn't get easier than this to buy groceries and earn fuel points.
Here is the Edwards Giant deal: (good through 3/14)
Buy 5 Edwards 2 Slice Pies $2.00 each
Pay $10.00
Receive $10.00 in gas rewards
Final price FREE!
See all this week's Giant deals here.
**Okay, I think I'm loosing my eyesight or something. Thanks to reader Jolene for letting me know these pies are actually in the flyer. They are not pictured but are listed with the Dole Shakers.