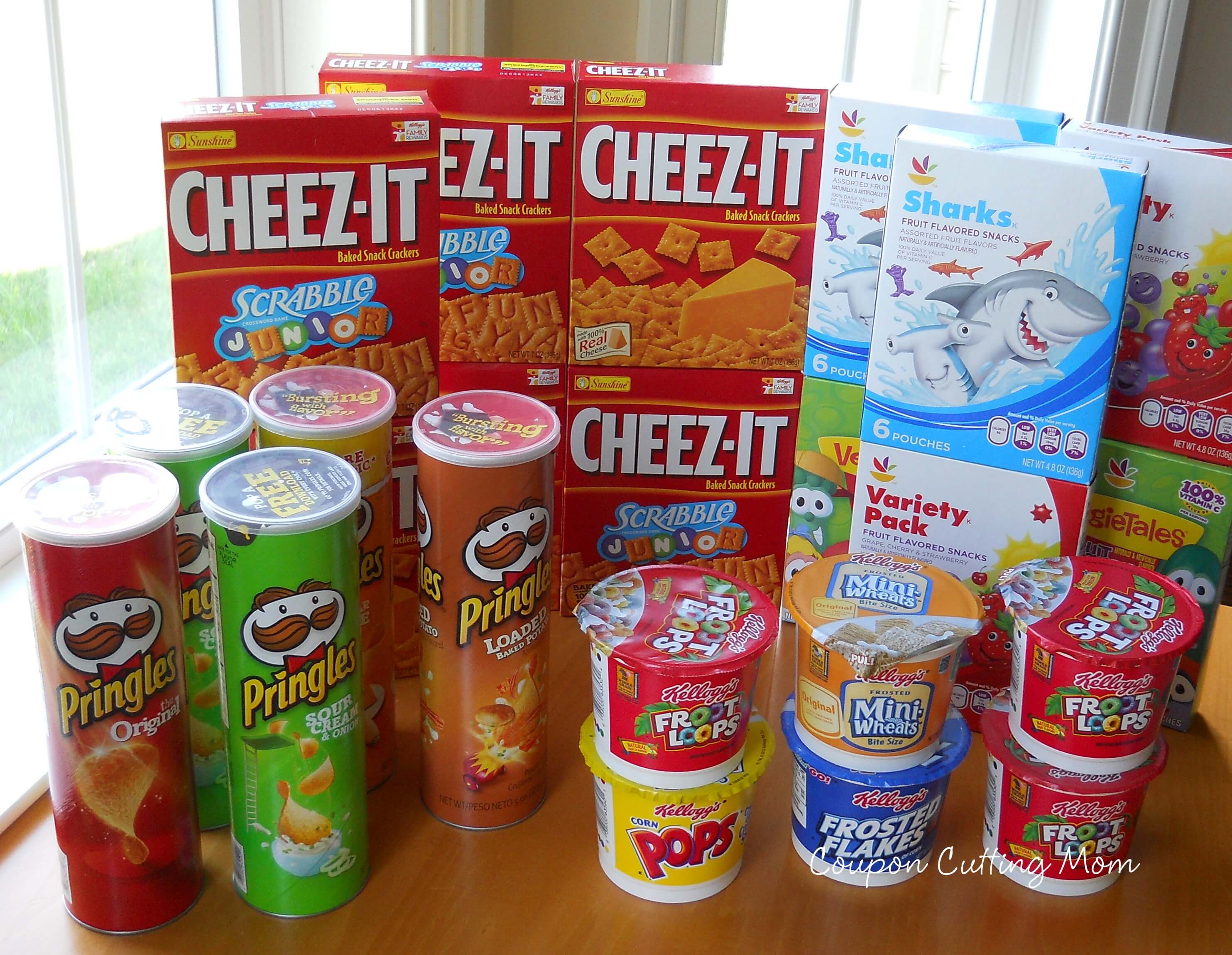 I love shopping at Giant Food and the number one reason is because they offer such great gas reward points. You can not go wrong getting food and fuel all for the price of one. The items in this picture have a shelf price of $60.96 but after sales and only 3 coupons I paid $45.50. But the best part is that I earned 2000 gas points from this purchase which will get me $60 worth of fuel for FREE! That means this purchase was a moneymaker of $14.50!!
Just looking over the picture now I realized that some of the items didn't make it on, so you will need to imagine that there are also 6 cans of Progresso, 2 Kool-Aides and 1 more can of Pringles.
You can score the same deals with this Giant Matchup.