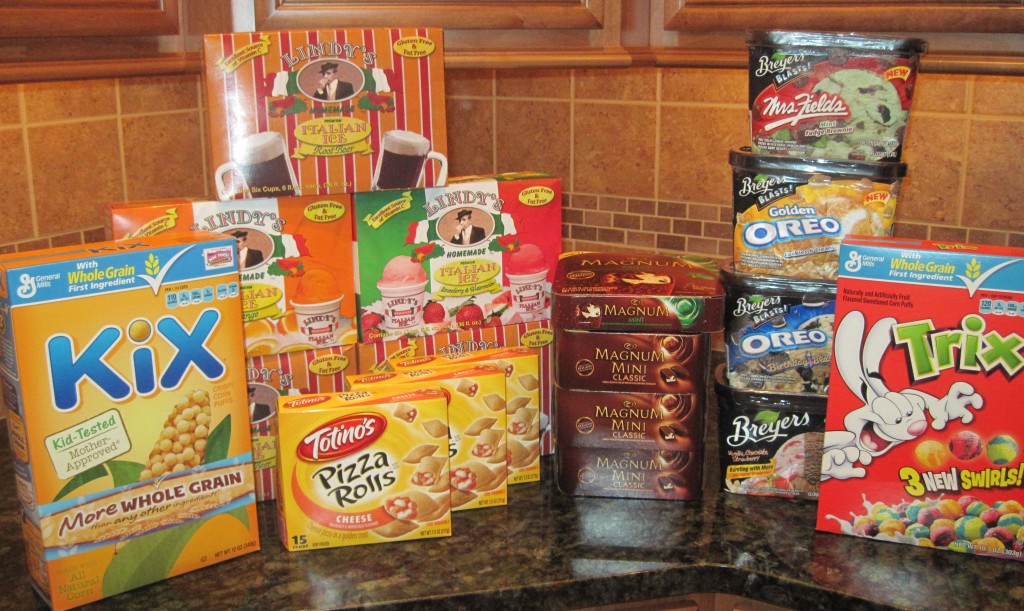 These 20 items are from my Giant shopping trip. Sorry looks like the fruit snacks missed being on the picture. Shelf price was $69.66, after sales, coupons, Saving Star and catalinas I paid $20.50 and received $12 gas savings, making this like paying $8.50 or only $0.43 and item!
Head over here to see this weeks Giant deals.
Also don't miss the great deal on Magnum bars. You will pay only $0.13 a box for an item that has a $4.19 shelf price!