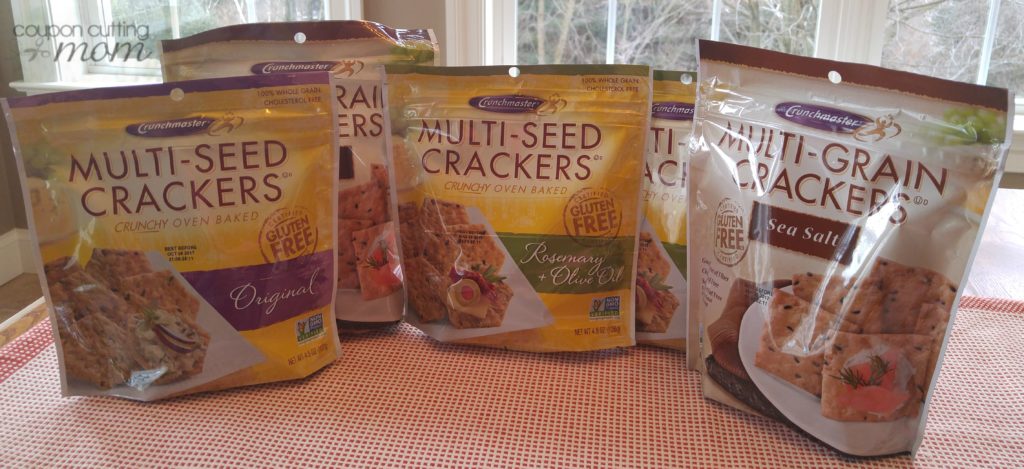 Giant Shopping Trip: $18 Worth of Crunchmaster Crackers FREE + $5 Moneymaker! 
Here are the items I purchased out of the Gas Reward category this week at Giant. These crackers have a shelf price of $17.95, and after sales and coupons, I paid just $7.50. This purchase then earned me $12.50 on my next 25-gallon fuel fill up. The way I figure I scored these crackers for free plus a $5 moneymaker! Please note I did buy additional grocery items to reach the $25 amount needed to earn points. Also, if you are looking for these crackers, they are found in the natural aisle rather than in the regular cracker aisle.
Here is a breakdown of my Giant purchase: (prices good through 2/16)
Buy 5 Crunchmaster Crackers, 4.5 oz – $2.50 each
Use 5 $1/1 Crunchmaster Products printable
Or use $1/1 Crunchmaster Products printable[Sign up]
Or use $1/1 Crunchmaster Cracker Purchase printable
Or use $1.50/2 Crunchmaster Products, exp. 4/22/17 (SS 01/22/17)
Pay $7.50
Receive $12.50 in gas rewards on 25-gallon fill up
Final price FREE + $5.00 moneymaker!