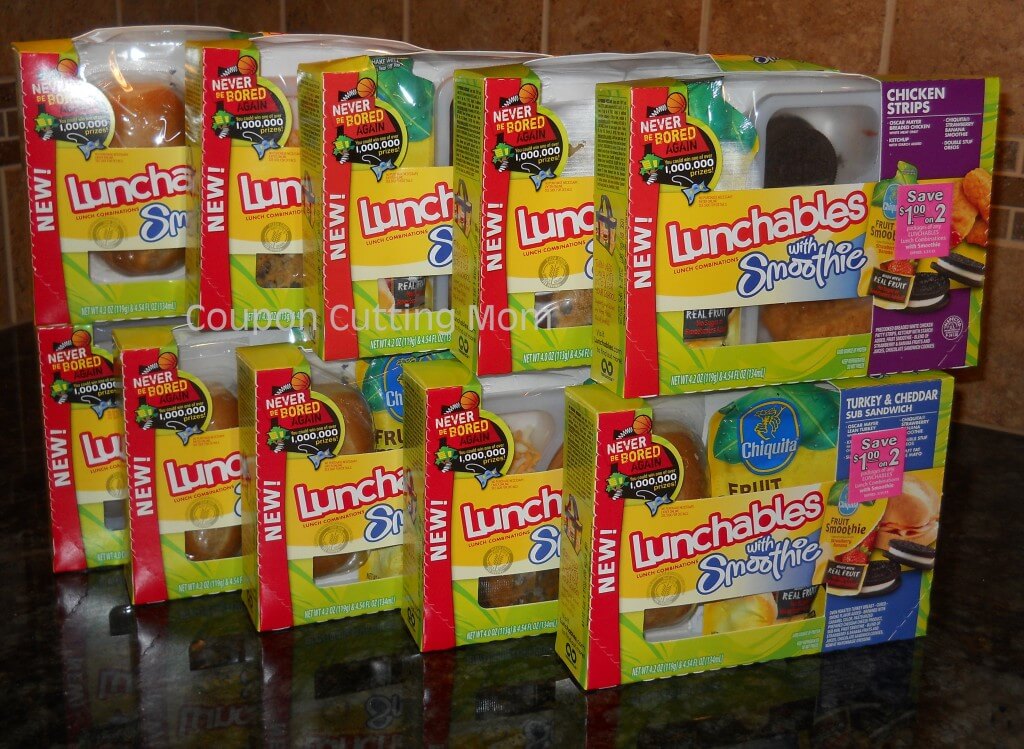 Here is an awesome deal on Lunchables this week at Giant. Through, 8/25, you can score 10 Lunchables for FREE! These are the kind of couponing deals I love.
These 10 Lunchables have a shelf price of $34.90 and here is how you can score them for $0.00.
Buy 10 Lunchables with Smoothies $3.00 each
Use 10 $1/1 Lunchable with Smoothie coupons from the 8/19 SS**
Or use the $1/1 Lunchable with Smoothie coupons found in the Meal Planning magazine found in store (I found these magazines in a display and also at each checkout)
– $10 Instant Savings (2 $5 Instant Savings for buying 5 participating items)
Pay $10.00
Receive a $10 catalina when you buy 10 or more select items
Final price FREE!
** Need more $1/1 Lunchable coupons, head over to Wiz Clipz where you can purchase 10 of these coupons for only $1.50 shipped. If you order these coupons asap, they should arrive in time for you to use them by the end of the week.
This deal is what is called a double dip, meaning there are 2 separate deals that work on the same items. In this case, the Lunchables are part of the Instant Savings and also the $10 catalina.