Gevalia is once again offering this great deal. You can score a Classic Coffemaker and 4 boxes of gourmet Gevalia coffee for only $9.99 shipped! There are many different kinds of coffee to choose from, everything from Breakfast Blend to Chocolate Raspberry.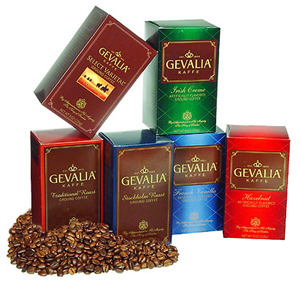 This is an excellent deal as the 4 boxes of coffee alone are worth at least $30 and that isn't even figuring in what the coffeemaker costs!  We had a Gevalia coffeemaker for awhile and it made great tasting coffee. At this price even if you have no need for the coffee or the maker consider purchasing it for a gift.
Once your order is processed you will be enrolled into Gevalia's automatic shipment program. If you do not want to continue receiving coffee from them every month, give them a call at 1-800-438-2542 or cancel online.